This guide explains how to use the Mullvad VPN app on Android devices.
Beta: The Android version is currently in beta and therefore has a limited set of features and settings compared to the desktop version.
If needed, we have instructions on how to download and install the Android app.
Quick-start user's guide
Log in
Enter your Mullvad account number, then tap the green login icon (➜).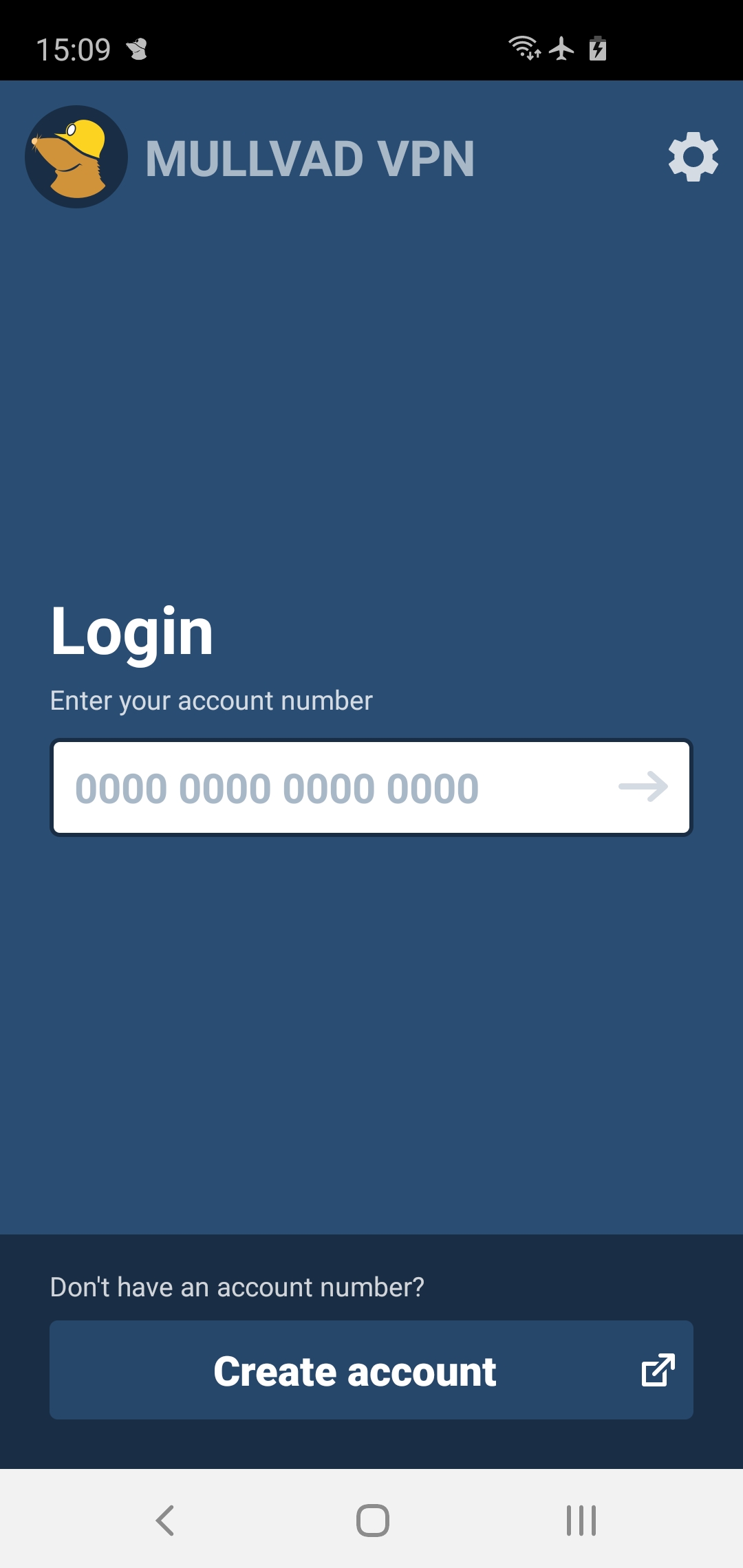 If you don't have an account, tap Create account and you will be redirected to our website where a new one will automatically be generated.
Connect
Once logged in, you will see the status of your connection on the app's connection screen.
If you are disconnected, the top bar of the app will be red and "Unsecured connection" will be displayed on the connection screen.
To connect immediately, tap Secure my connection.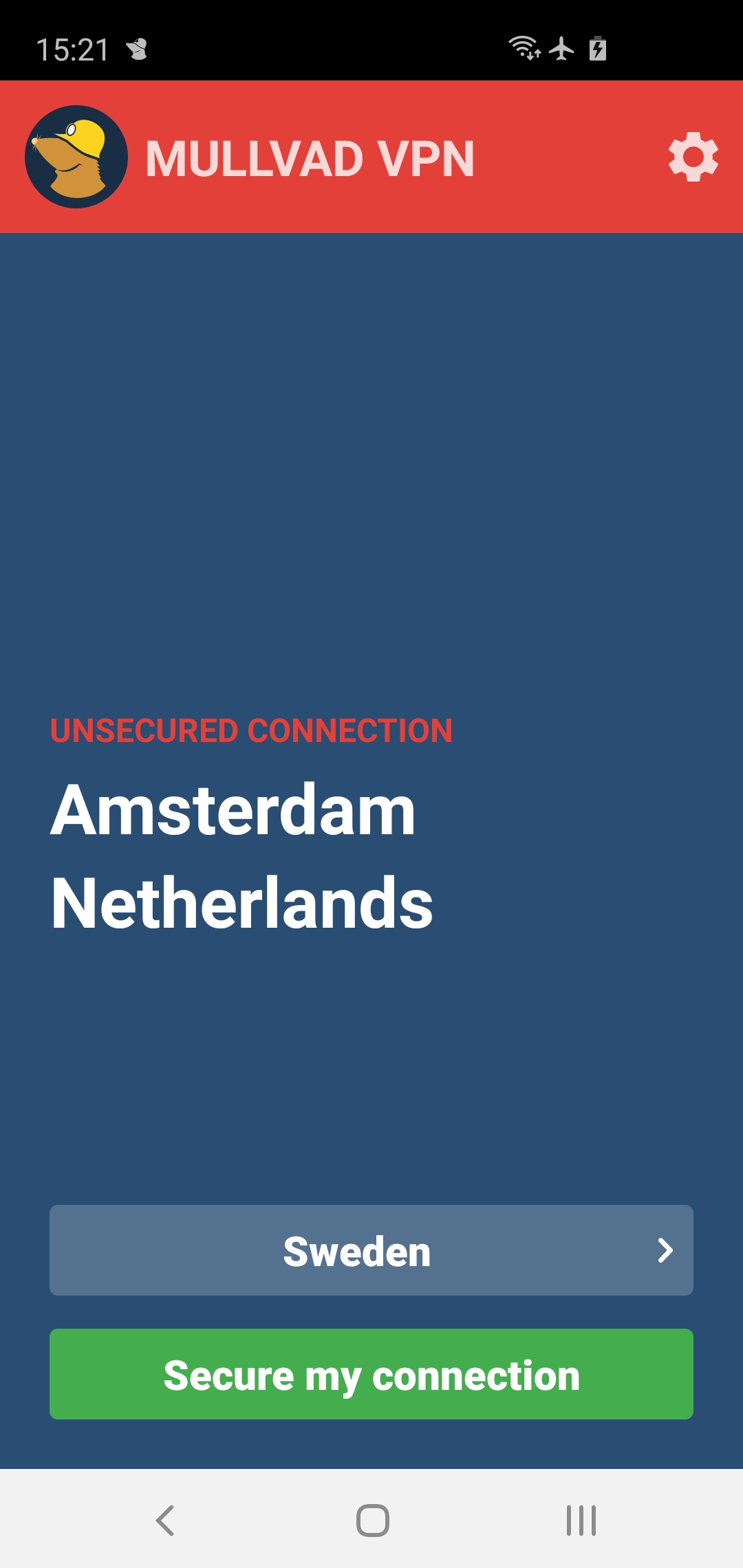 The first time you install the app, it will ask for your permission to set up a VPN connection to your device.
Tap OK.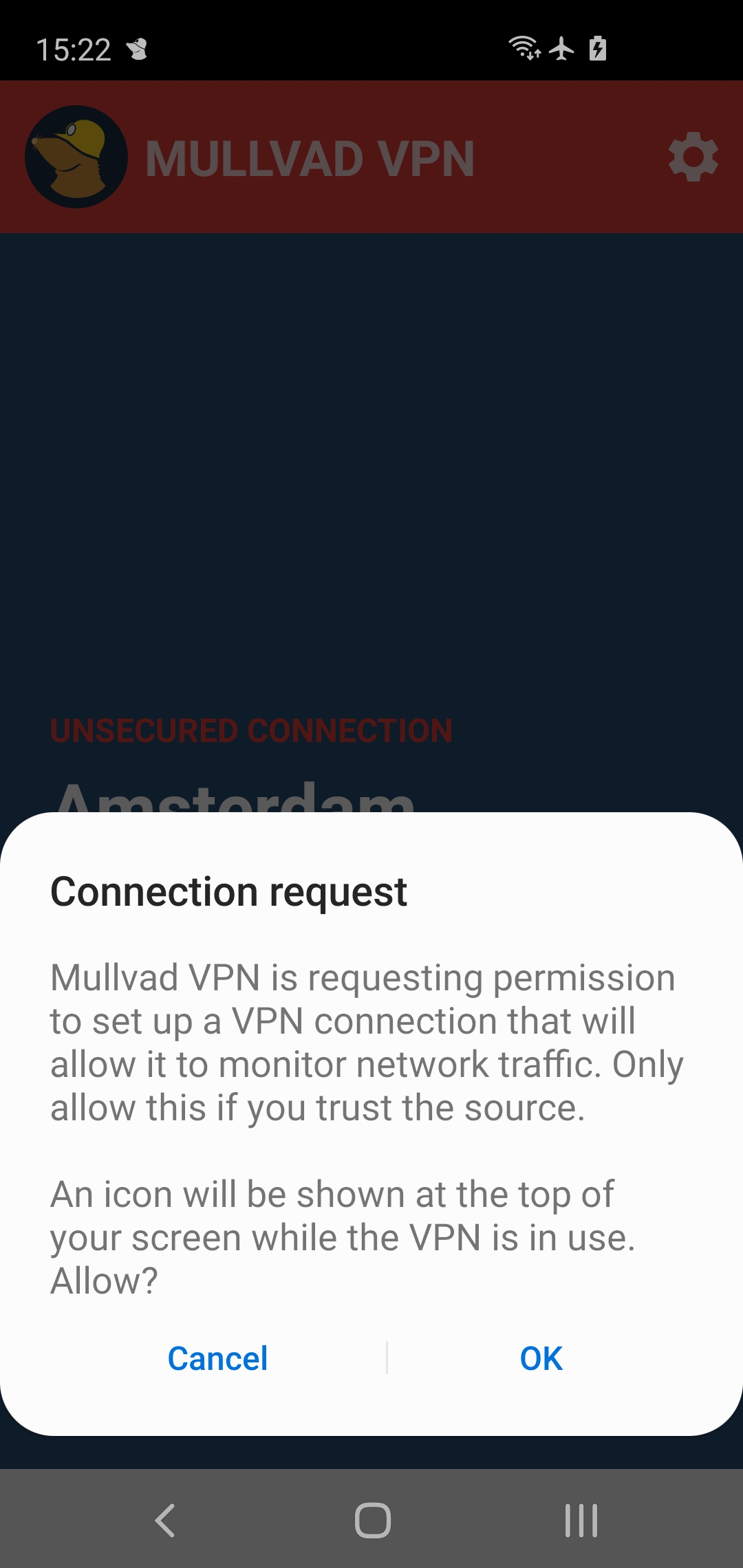 Once you are connected, the top bar of the app will be green, a VPN icon will display in the top notification bar of your device, and "Secure connection" will be displayed on the connection screen.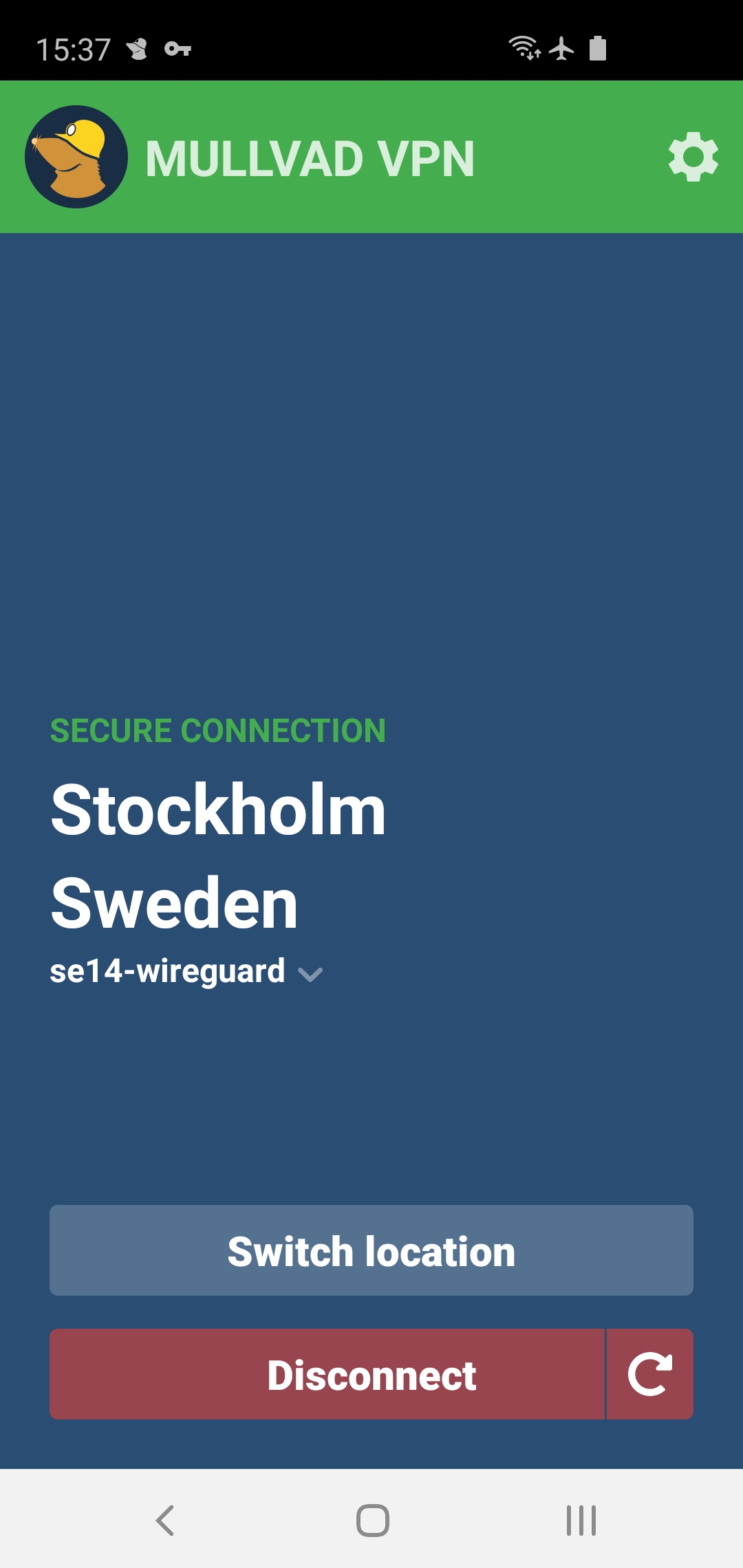 By default, the app will initially connect to a server in Sweden to increase the likelihood of a fast and stable connection. If you choose a different location, the app will remember your latest selection for the next time you start the app.
Switch location
To choose a different server, tap the Switch location button.
Scroll and tap the country that you prefer and the app will reconnect automatically.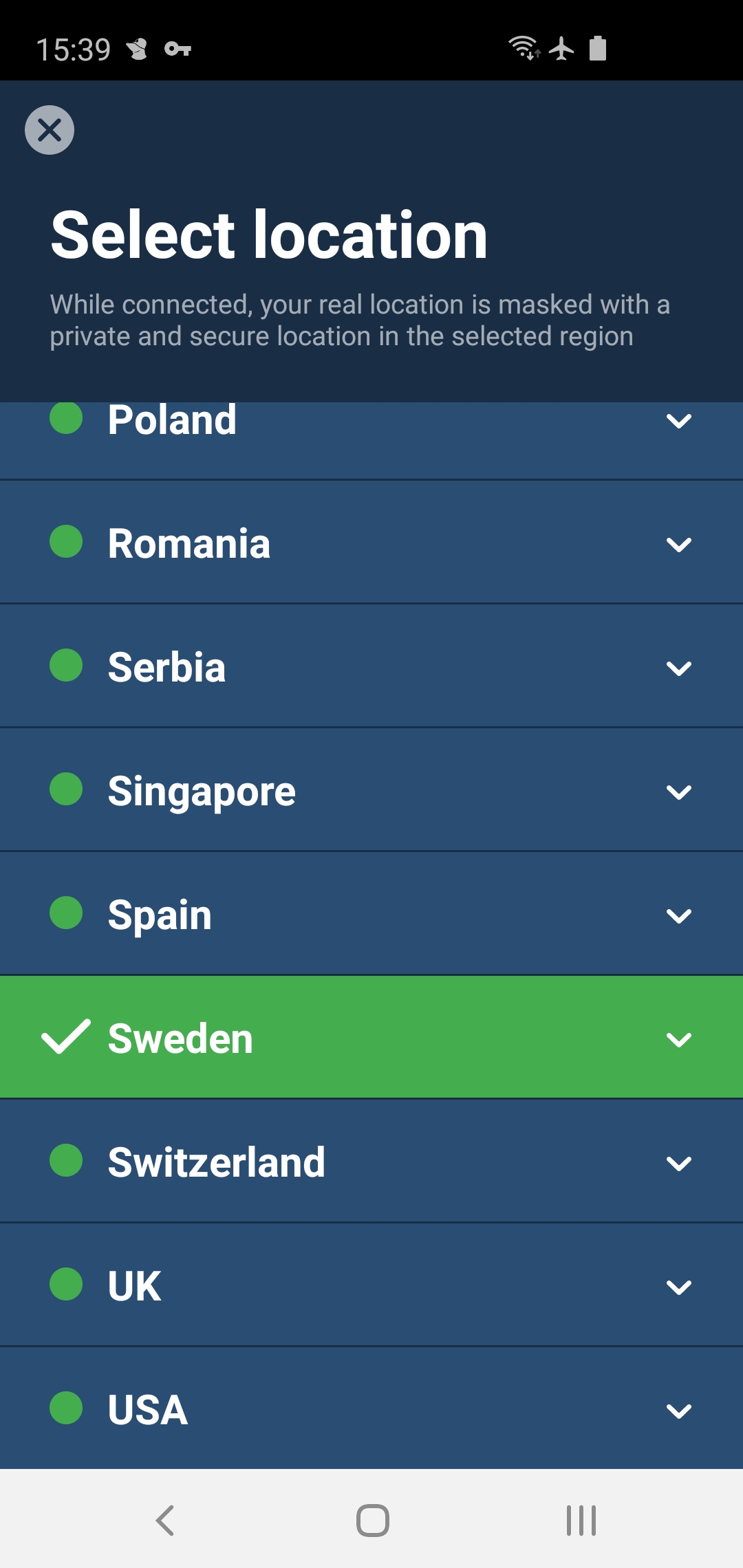 Tapping the drop-down icon (∨) to the right of a location will reveal cities and even specific servers that you can choose and connect to.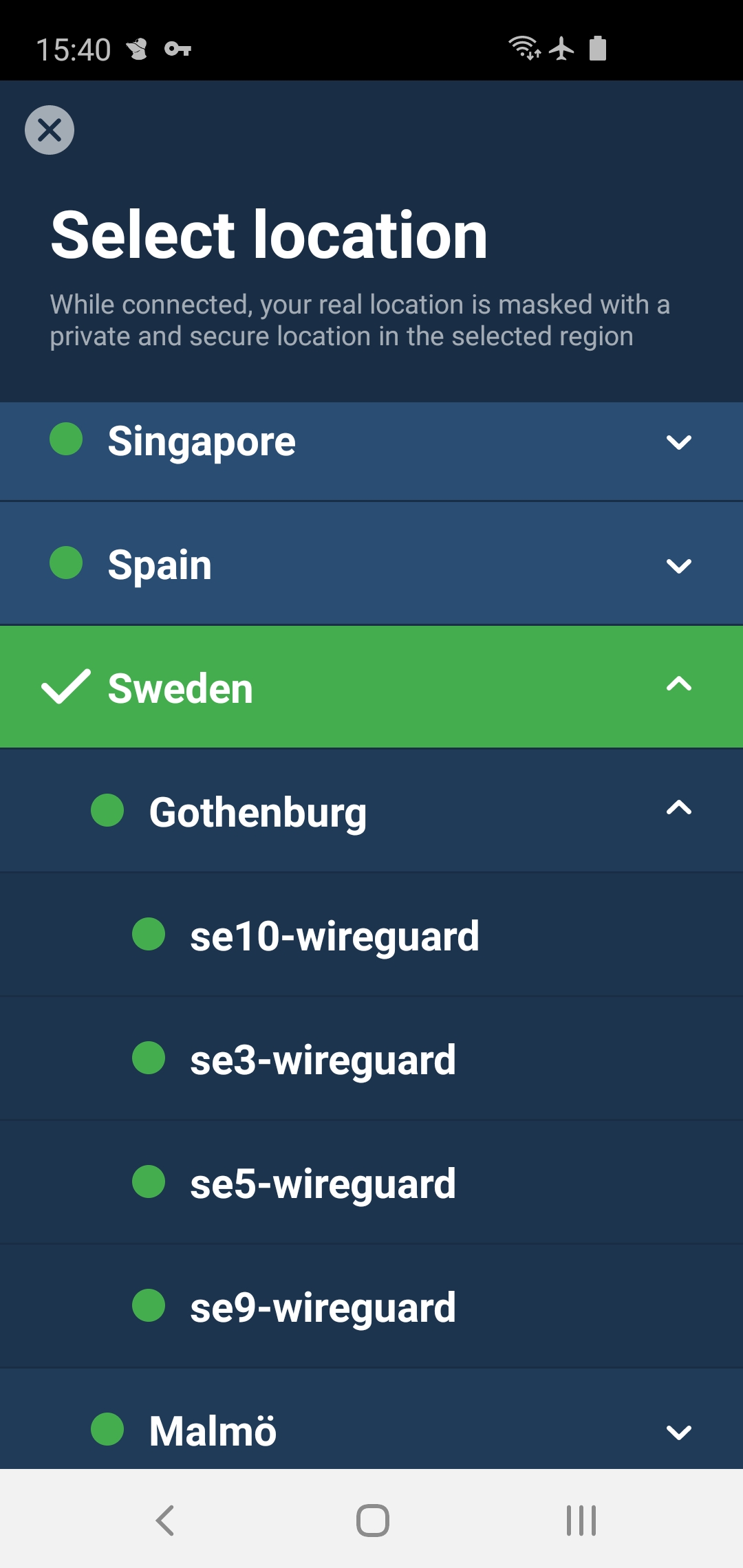 Disconnect
To disconnect, just tap Disconnect on the connection screen.
Other settings
Settings menu
The Settings menu can be accessed by tapping the settings icon (⛭) in the connection screen.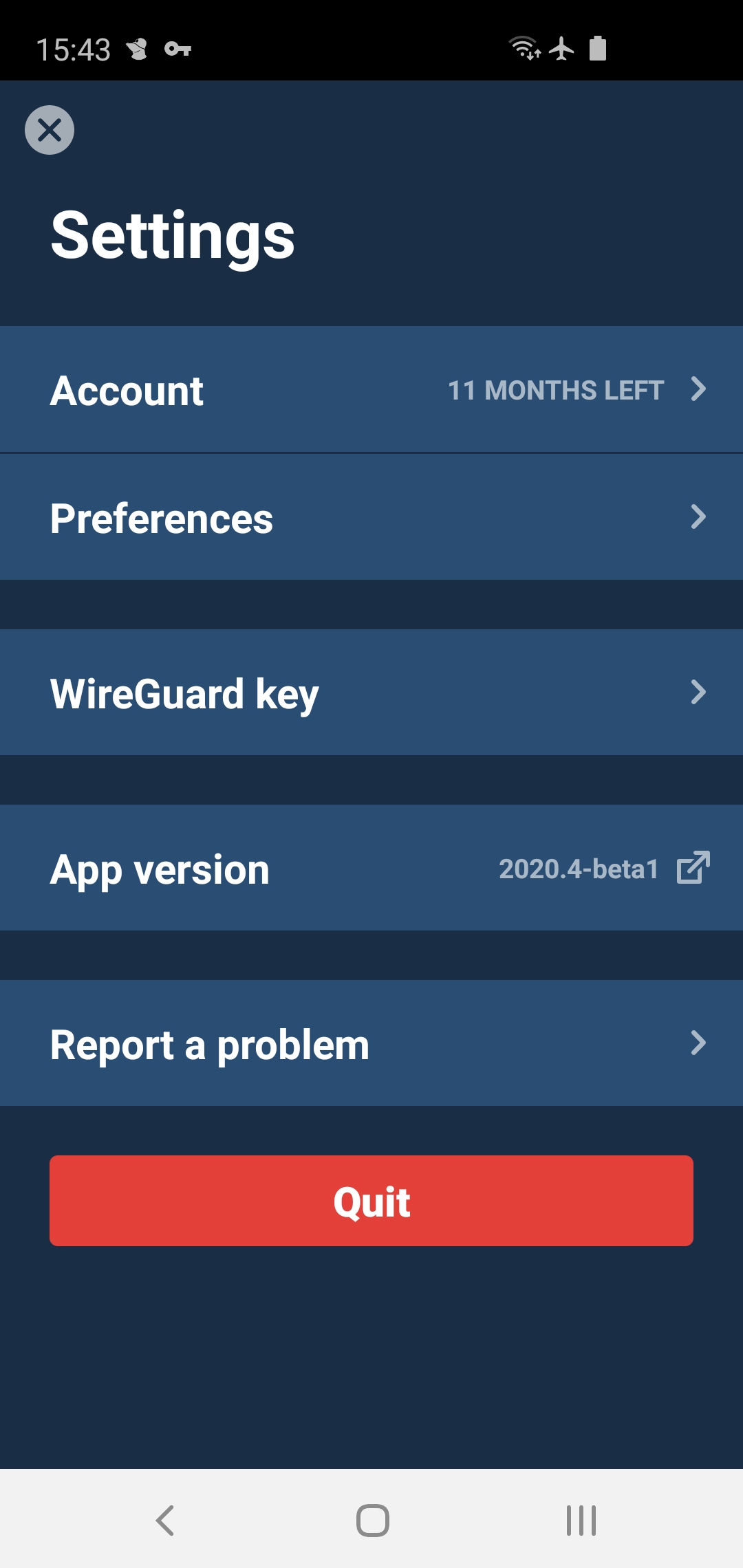 Account menu
Here you can view your account number and when your paid time runs out. Tap the account number to copy it to your device's clipboard.
This is also where you log out.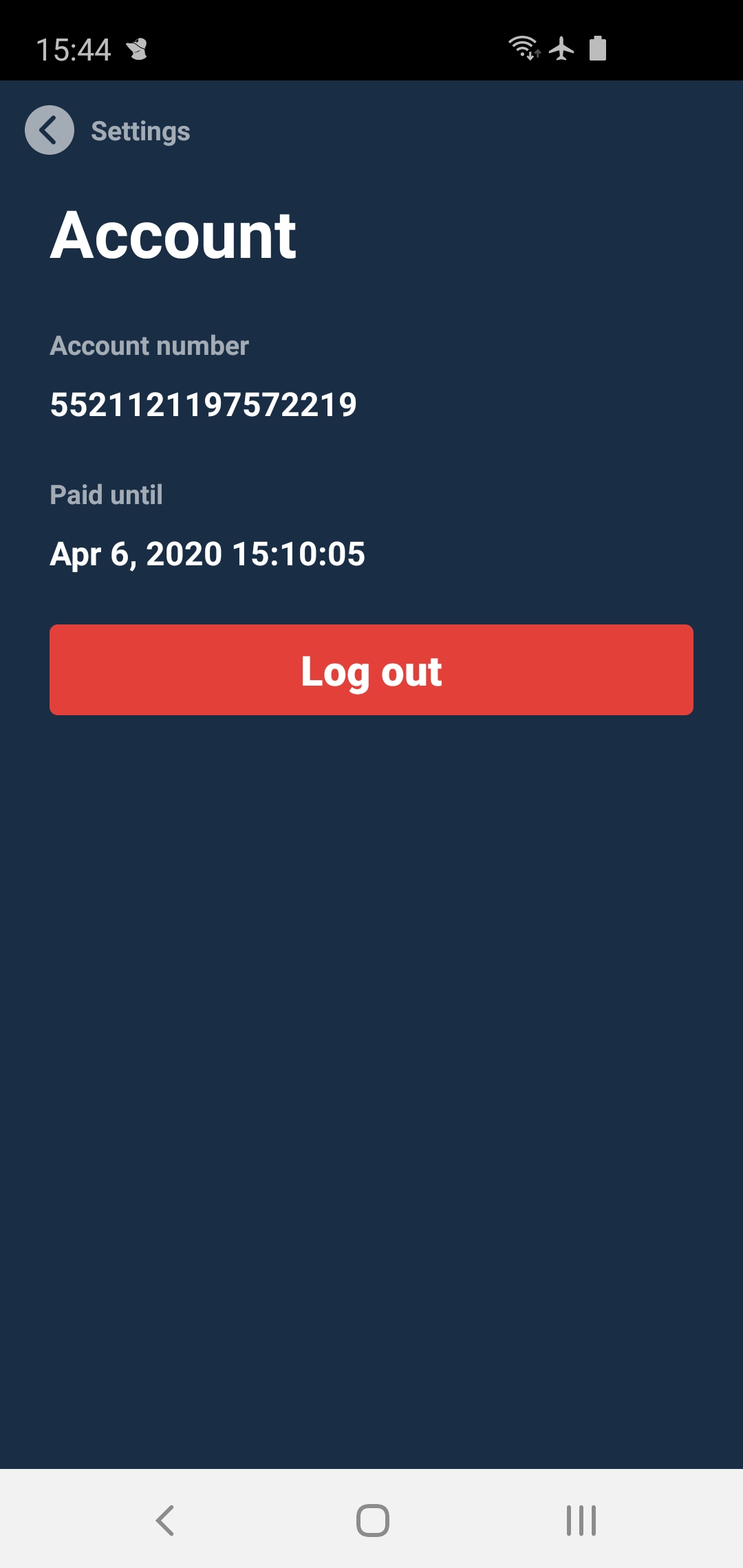 Preferences menu
Here's where you'll find the options for enabling Auto-connect and Local network sharin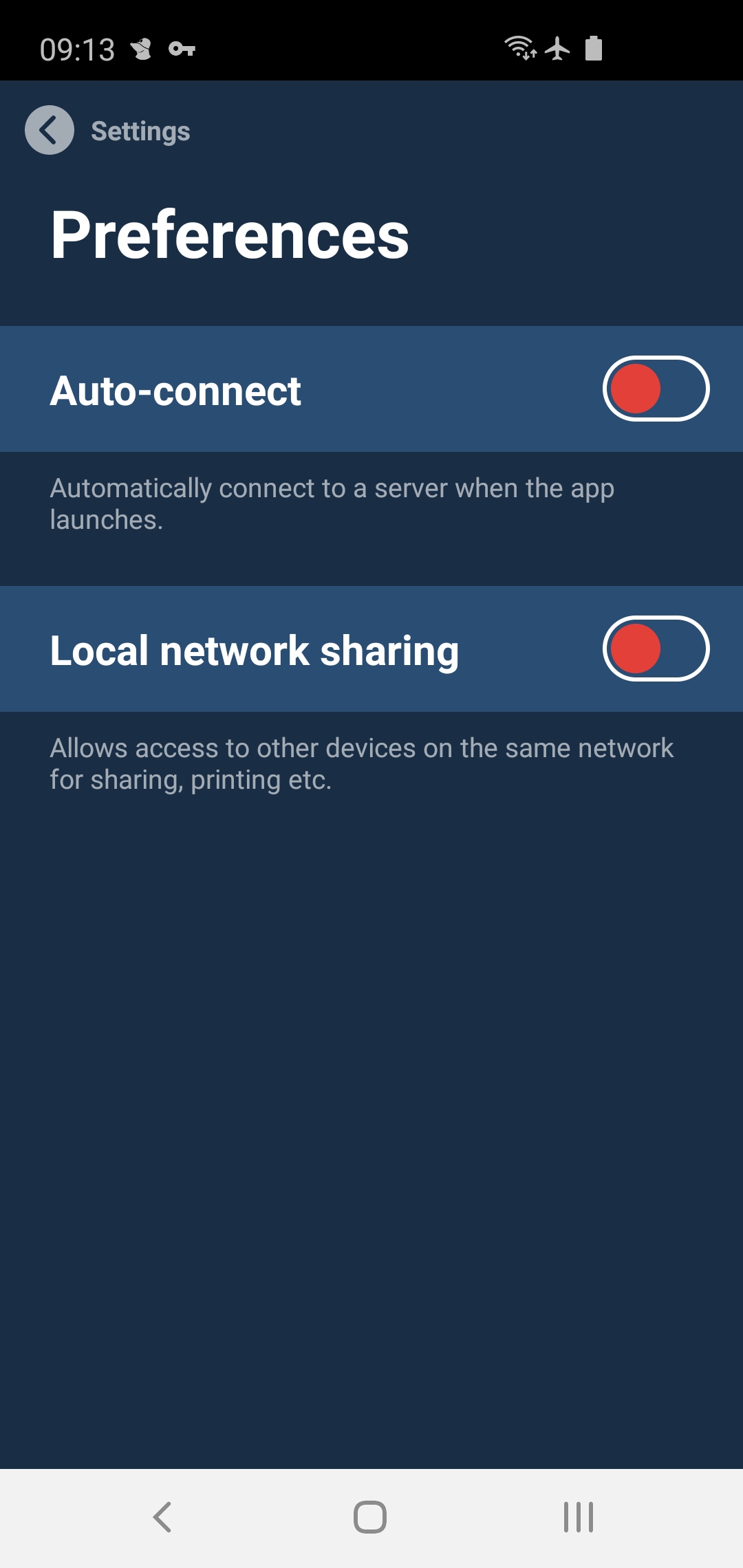 WireGuard key
Here you can regenerate and verify your most recent WireGuard® key. For an overview of all your keys, click on Manage keys to be redirected to your account page on our website.
Tapping Regenerate key will also replace your internal static IP address.

Report a problem
If you're having issues, you can easily notify us with our in-app support form.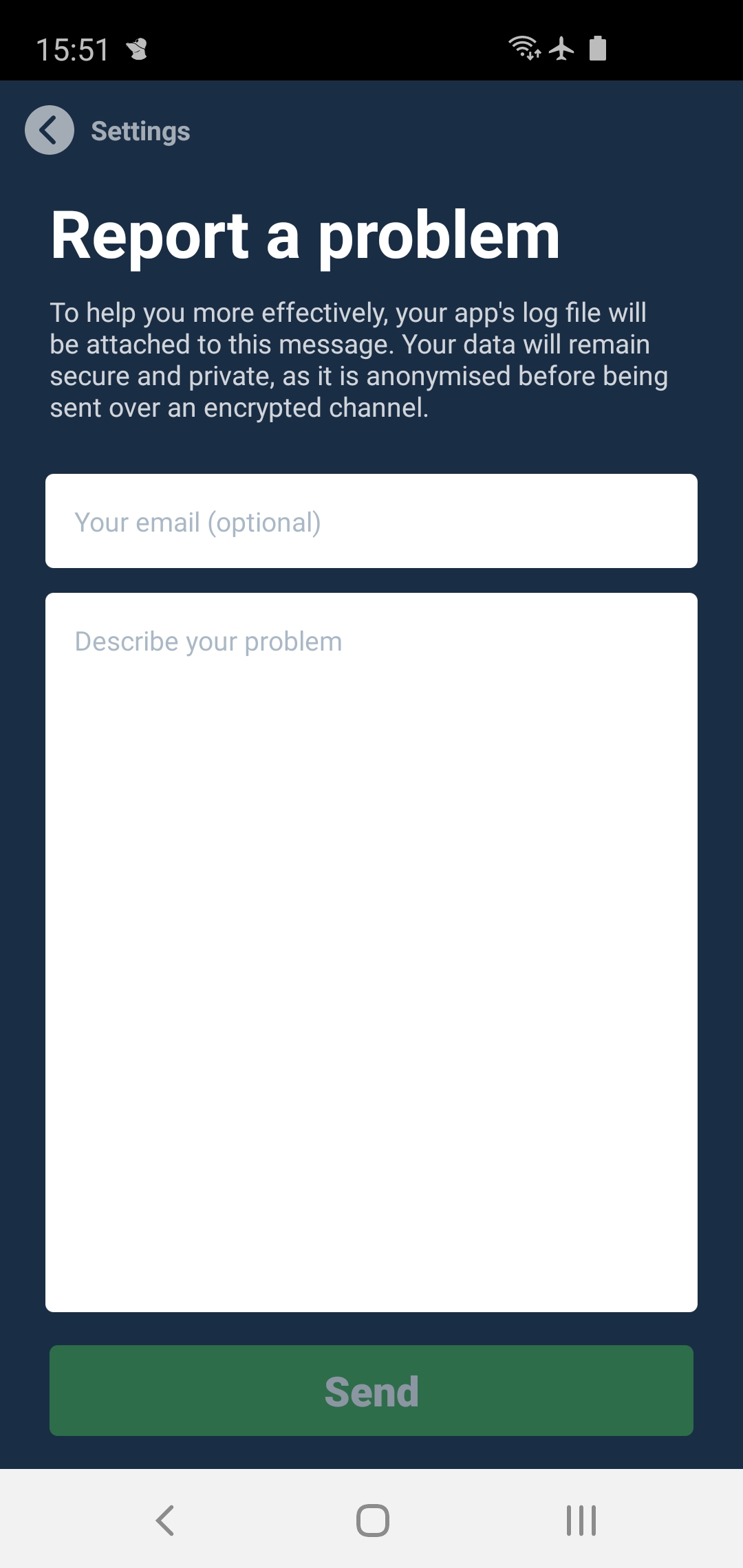 "WireGuard" is a registered trademark of Jason A. Donenfeld.