Upgrade your macOS Mullvad experience by downloading beta version 8 of our new VPN app. Remember to always have the latest beta; we do not support older versions.
The latest version now allows you to activate local network sharing for printing, casting to TV, etc.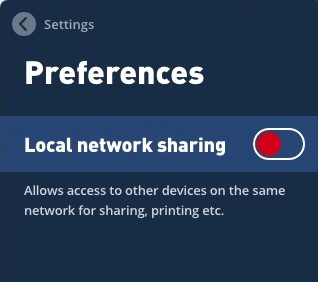 This release also marks the first open-source version of our app. Take a look at the source code (on GitHub).
If you're a macOS user, visit the app's beta page for the download link and important information. For those unable to access our website, the download file is also available on GitHub.
Don't have a Mac? The macOS platform is only the beginning. Over time, we plan to offer the same polished and intuitive experience across all platforms.