Installing Mullvad on iPhone and iPad
Mullvad works on iPhone, iPad, and other iOS devices. Follow these steps for a stable and secure installation.
Setting up OpenVPN on your device
From the App Store, search for and install OpenVPN Connect on your device. OpenVPN Connect is the application Mullvad uses to make a VPN connection on mobile devices.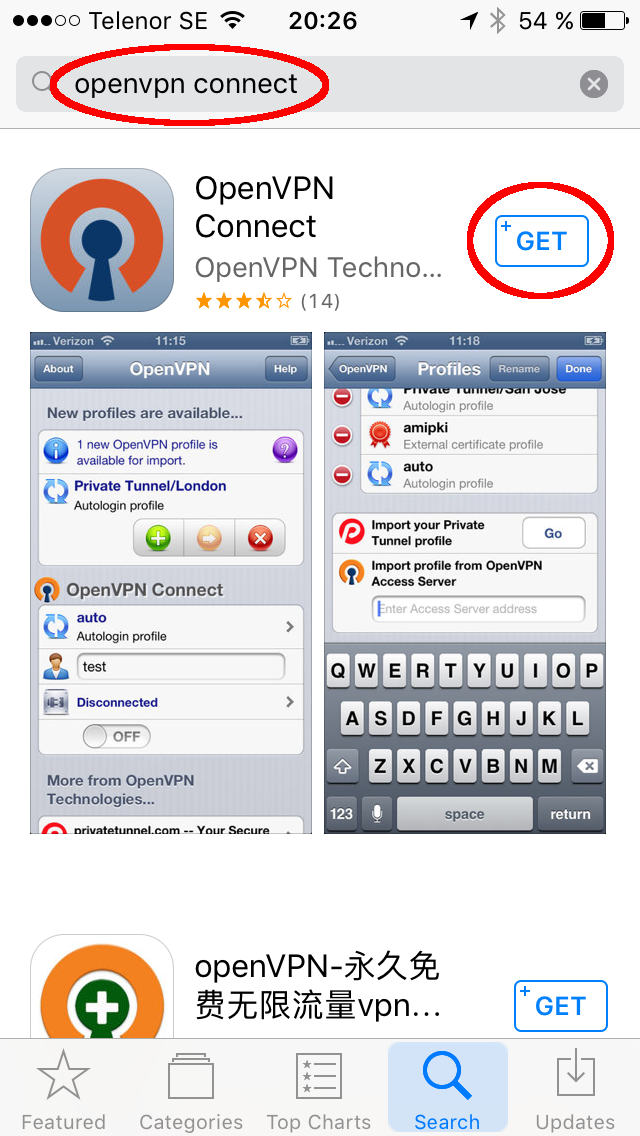 Once the application is installed, open your device's settings, scroll down to OpenVPN, and tap on it to open the setting dialog for OpenVPN.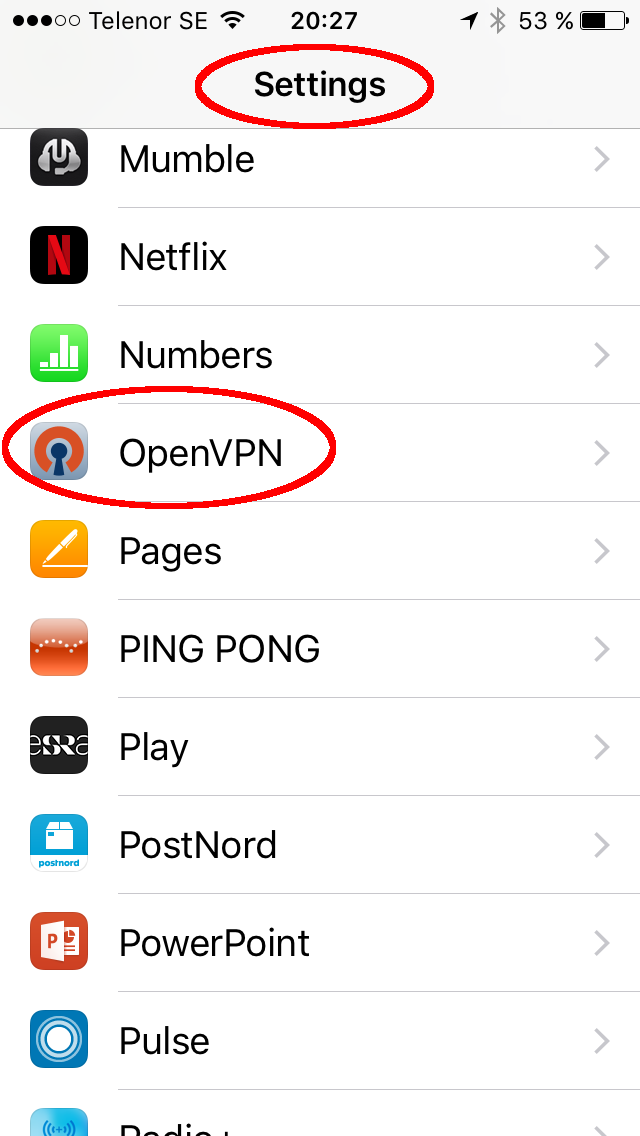 Enable "Force AES-CBC ciphersuite". Without it, you will not be able to connect to Mullvad because we do not allow weaker encryption methods.
Disable "Google DNS fallback" in order to block DNS leaking.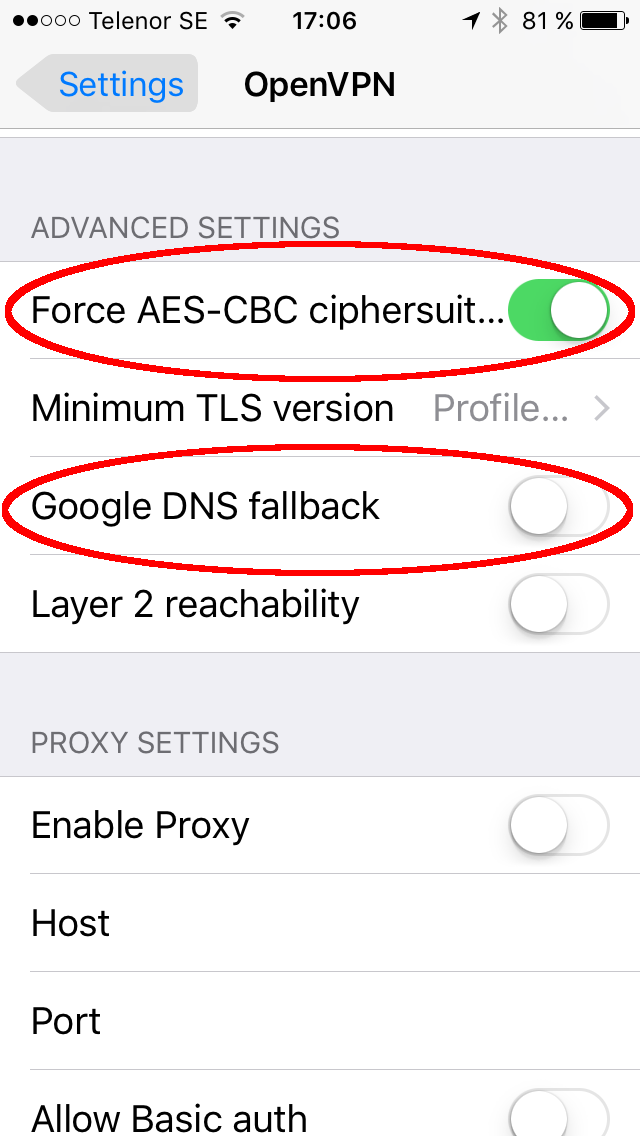 The OpenVPN client is now correctly installed. The next step is to configure Mullvad VPN.
Configuring Mullvad on your device
From your iOS device, log in to your Mullvad account . (Don't have an account? Create one.)
Please use Safari, some users have reported it does not work for them when using Chrome.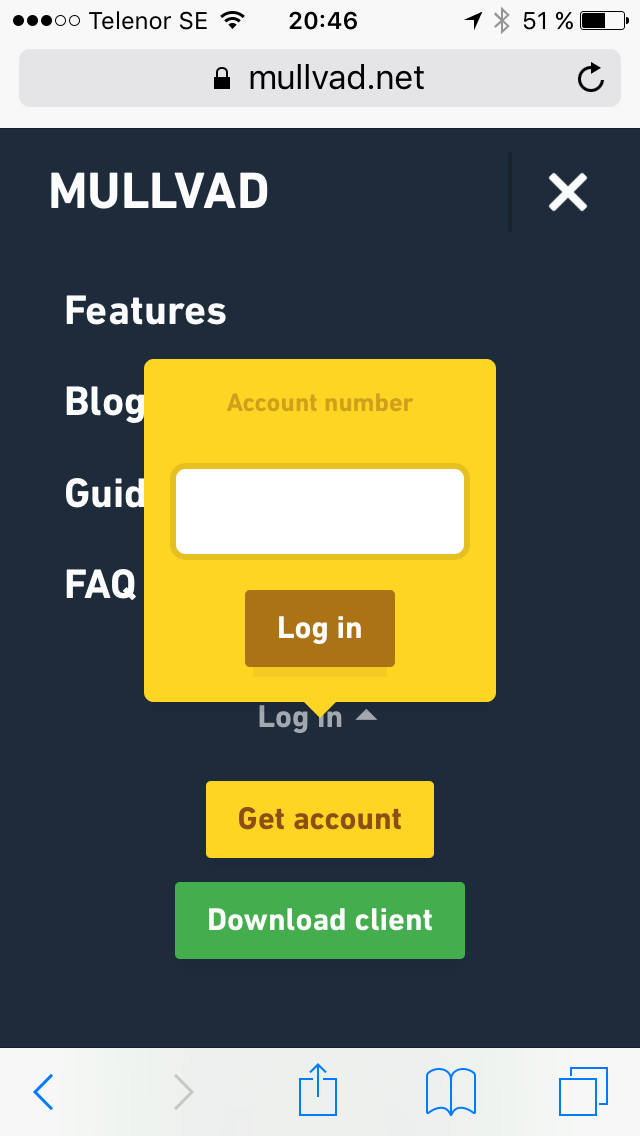 Once you are logged in, tap the menu icon in the top right corner of the screen and then tap the "Download client" button. Scroll down the page to the section "iOS, Android and other platforms". Tap the "Instructions and configuration files" button.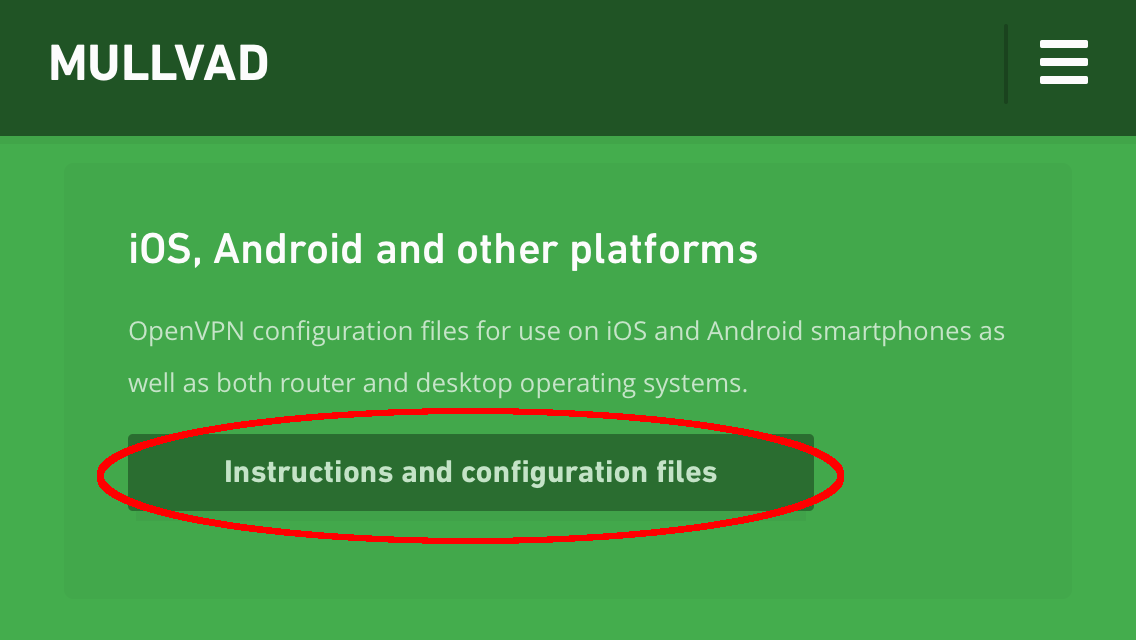 Scroll down and select the country you wish to connect to. Then tap the "Get config" button. Do not change any other settings.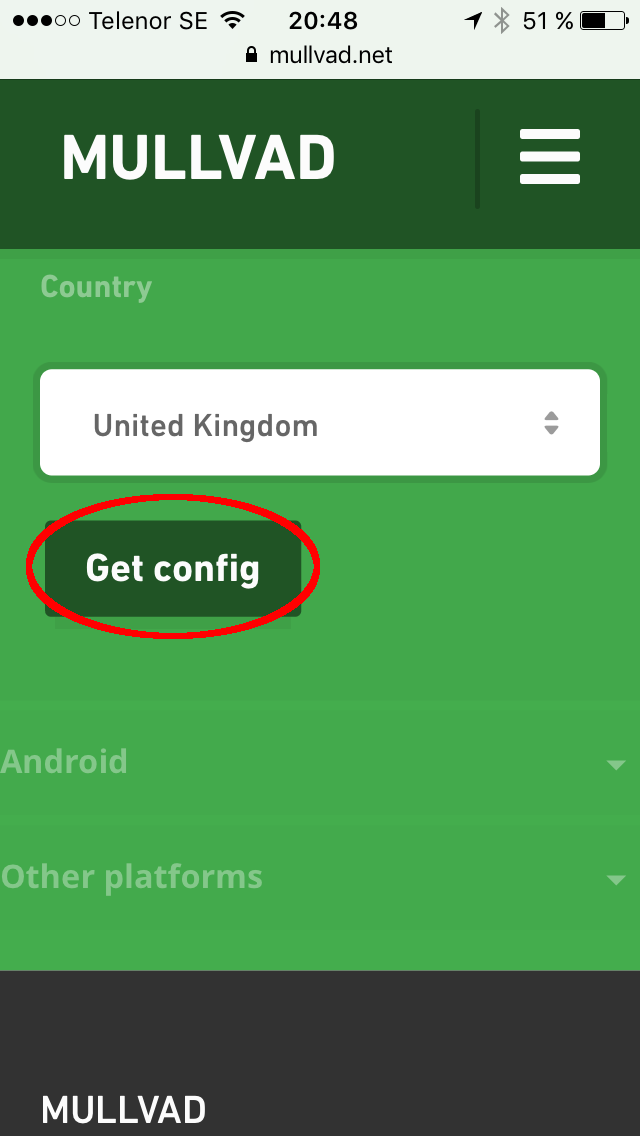 After a few seconds of download time, you will be presented with the following window.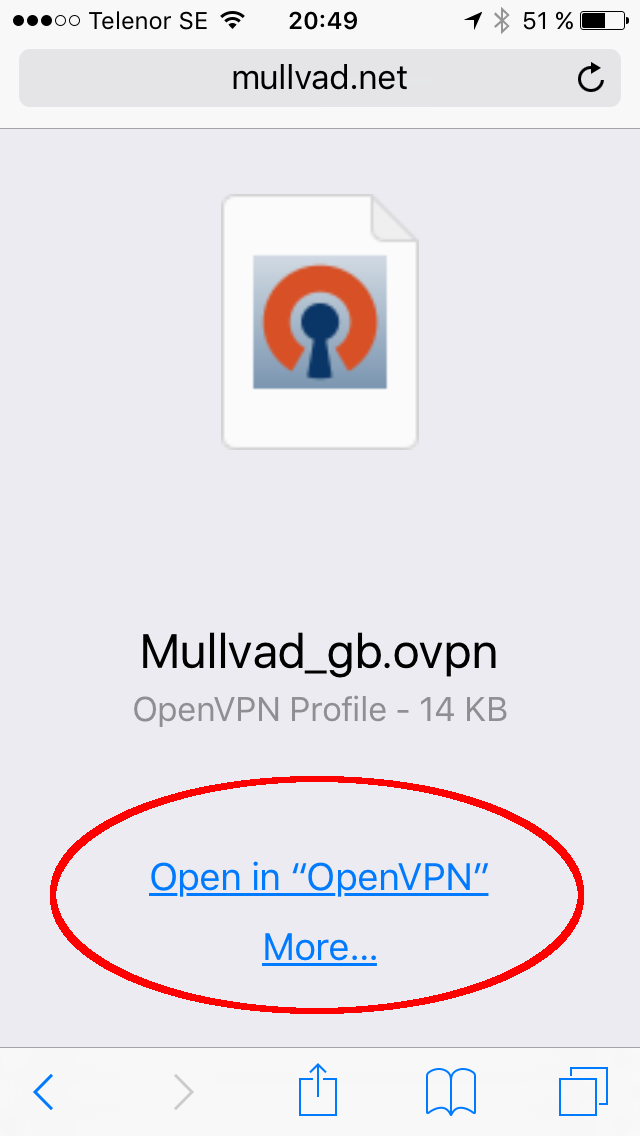 Tap on the link to open the downloaded configuration file in OpenVPN.
OpenVPN will open. Tap on the "+" button to add the configuration to your OpenVPN app.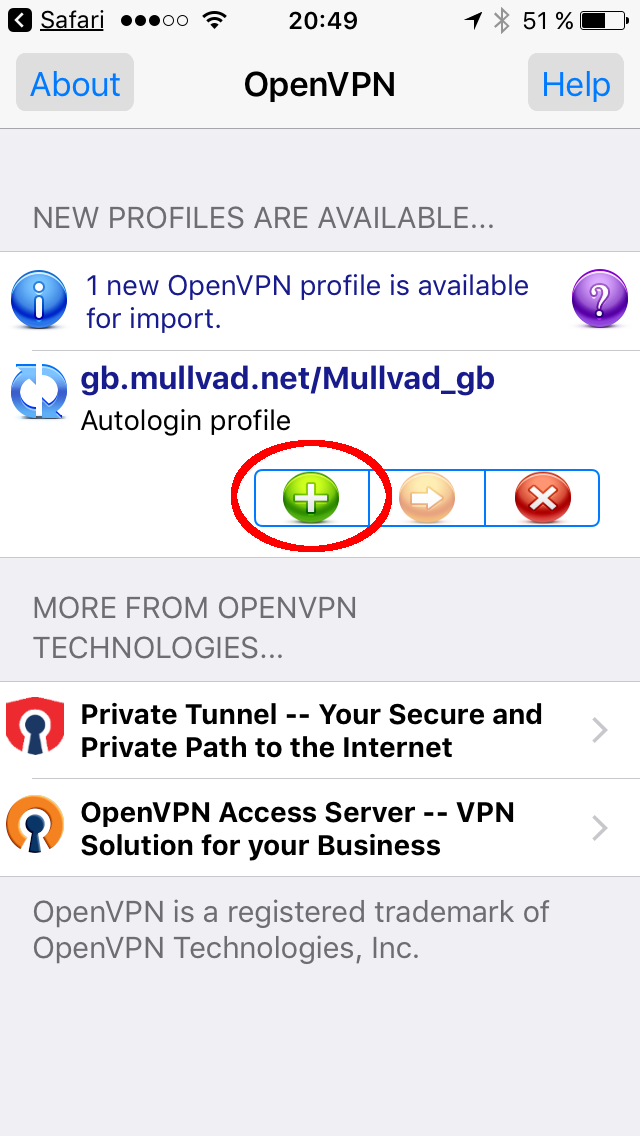 Connecting to Mullvad VPN on your device
Tap the "Connect" button to connect.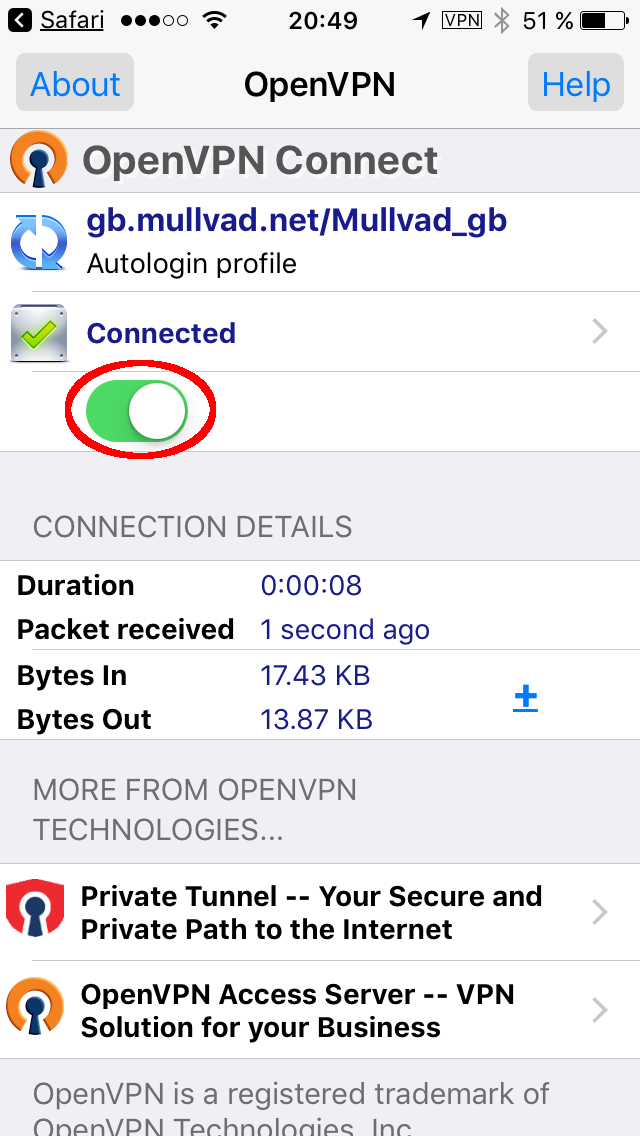 You will be prompted to enter your User ID and Password. Enter your "Mullvad account number" as User ID and use password "m".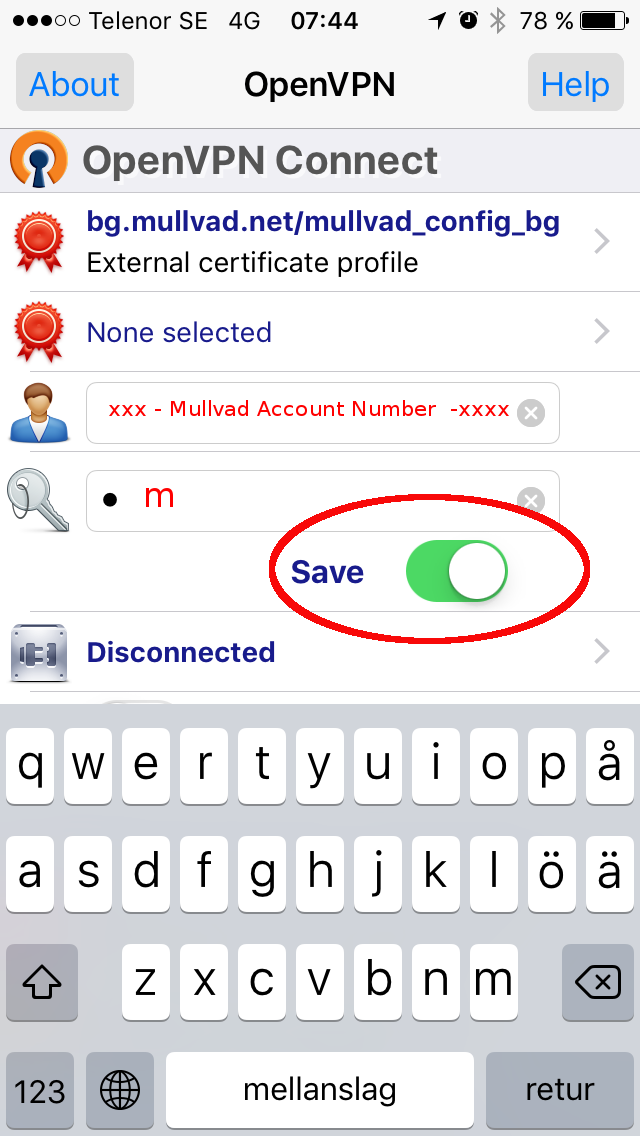 Are you connected?
Before you start browsing the internet, make sure that your VPN is connected. Do this by checking the status bar of your device. You should see a rectangular icon that says "VPN".

Managing multiple configurations
If you want to connect through a different country, just repeat the steps for configuring Mullvad on your device. Please notice that you have to be disconnected in order to switch between countries.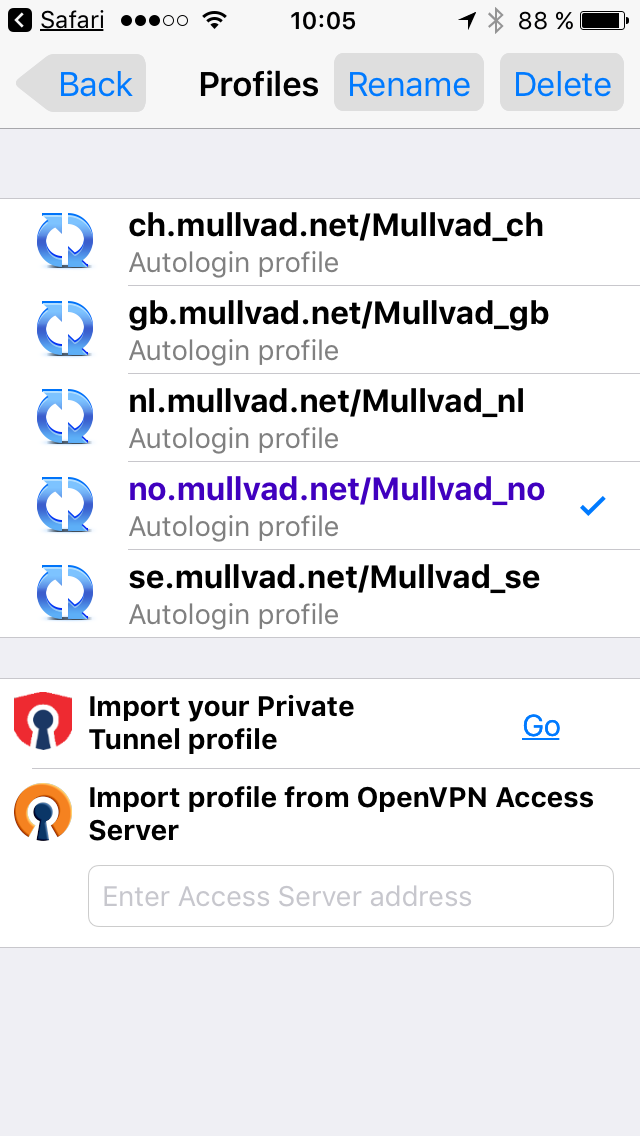 Increasing your online privacy
To increase your privacy, use Safari's privacy mode. To do this, open the Safari browser and tap the pages icon (shaped as two overlapping squares).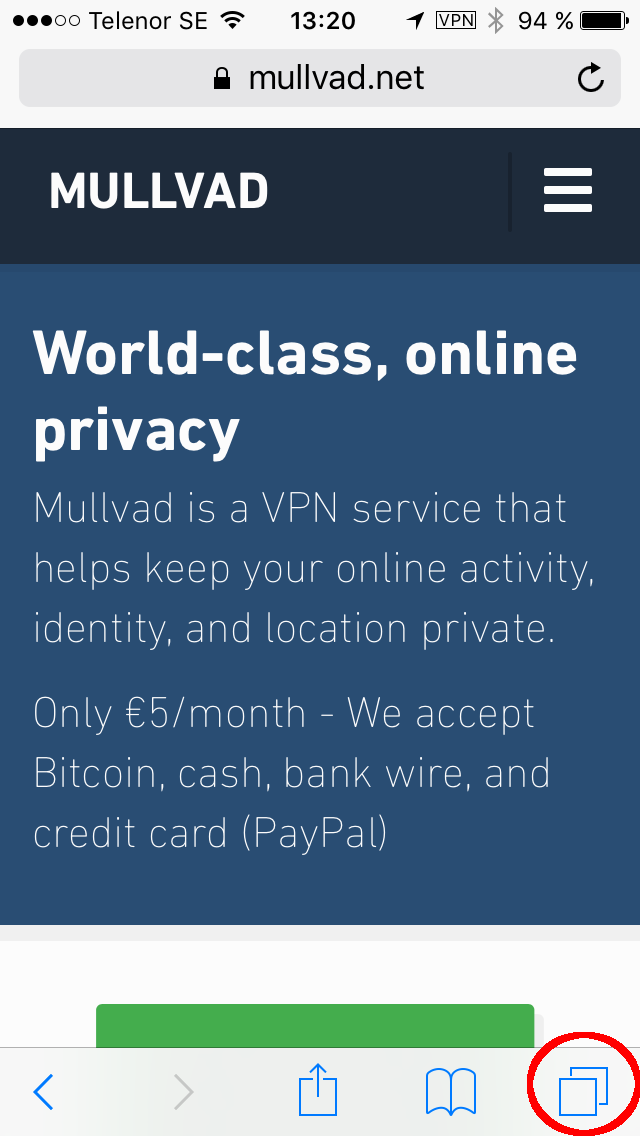 Tap "Private" to open a private window in privacy mode.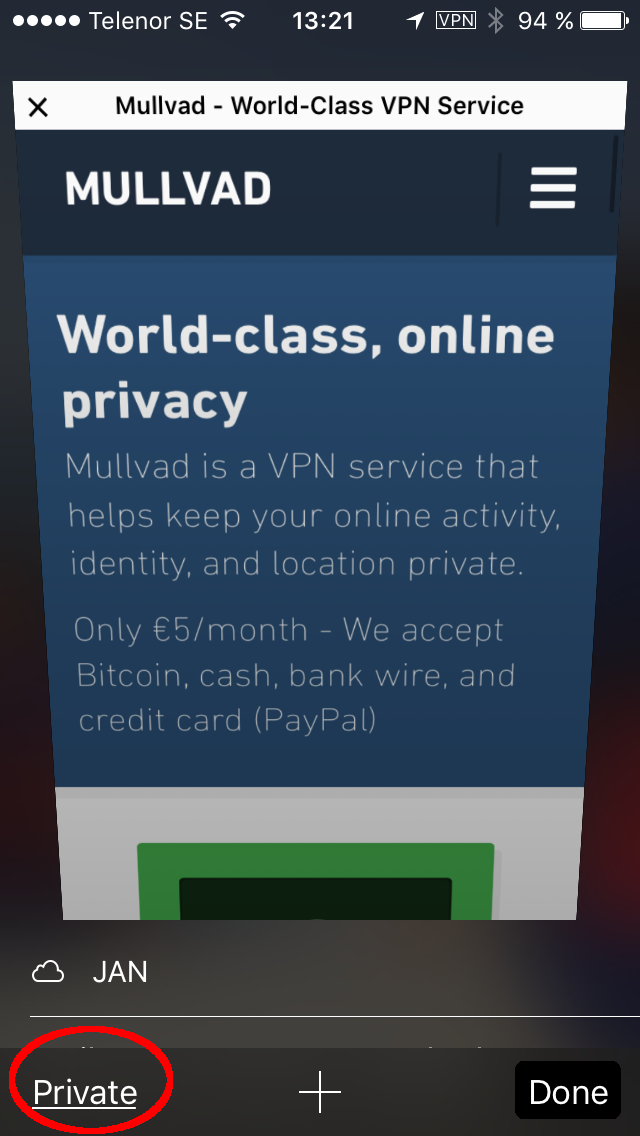 Notice that the Safari browser window has a dark border to indicate that you are in privacy mode.


Troubleshooting:
If you are unable to see the OpenVPN menu under settings, then please reset the iOS device by pressing and holding the sleep/wake button, slide the on-screen slider to turn off the device and wait a few seconds, press and hold the sleep/wake button again until the Apple logo appears on the screen. After that OpenVPN should be visable under settings
Another option is to quit Settings by double-tapping the home button, and then dragging Settings out of the list of apps. The next time you launch Settings, your app's settings ought to show up.
Unable to send email with the Mail app ?

Change your smtp settings to the one provided by your email provider.
Open Settings
Click on E-mail
Click on Accounts
Click on the provider that is added.
Click on account
Click on SMTP
Click on the SMTP-serer for the provider and enter the provided port.