This guide explains how to install and uninstall the Mullvad VPN app for Android users.
Beta: The Android version is currently in beta and therefore has a limited set of features and settings compared to the desktop version.
Installation requirements
You need Android 7 or newer.
Download and install
You can either get the app on Google Play or by downloading and installing the .apk file from our website. We cover both methods below.
Download on Google Play
On your Android device, tap this link to open the Mullvad VPN app in the Google Play Store.
Tap the Install button.
Once the app has finished downloading, tap Open to launch it.
Download .apk file from our website
Download the latest version of the app from our website.
Open the downloaded .apk file and follow the prompts to install the app.
If you receive a warning like the one below, tap Settings.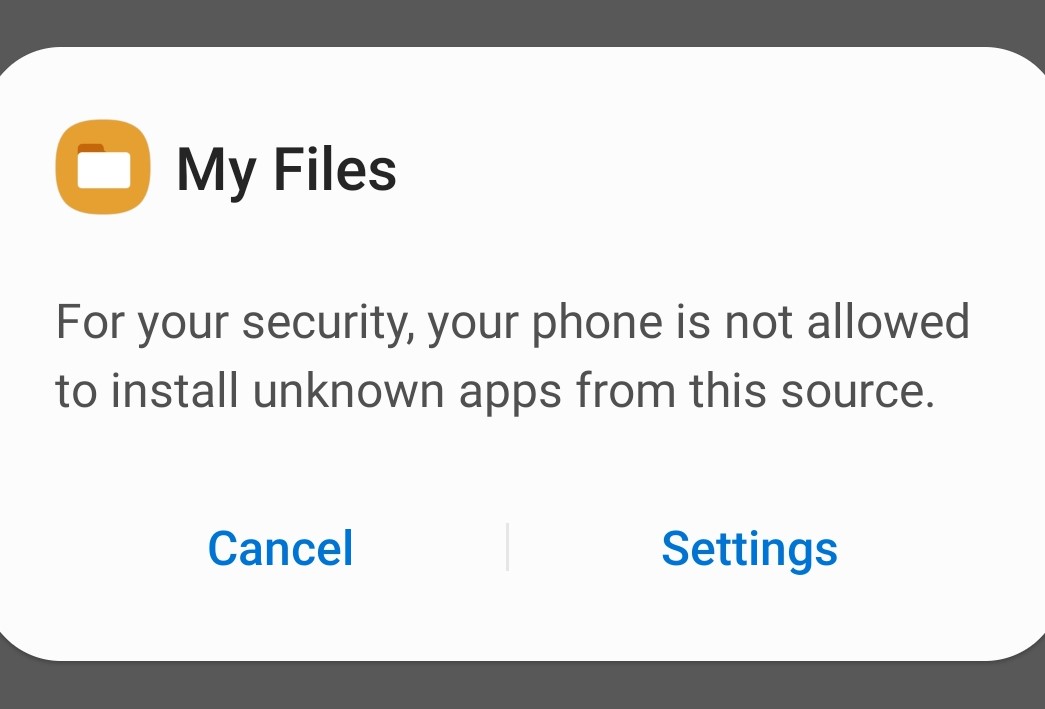 4. Enable Allow from this source, then tap the back button to resume installation.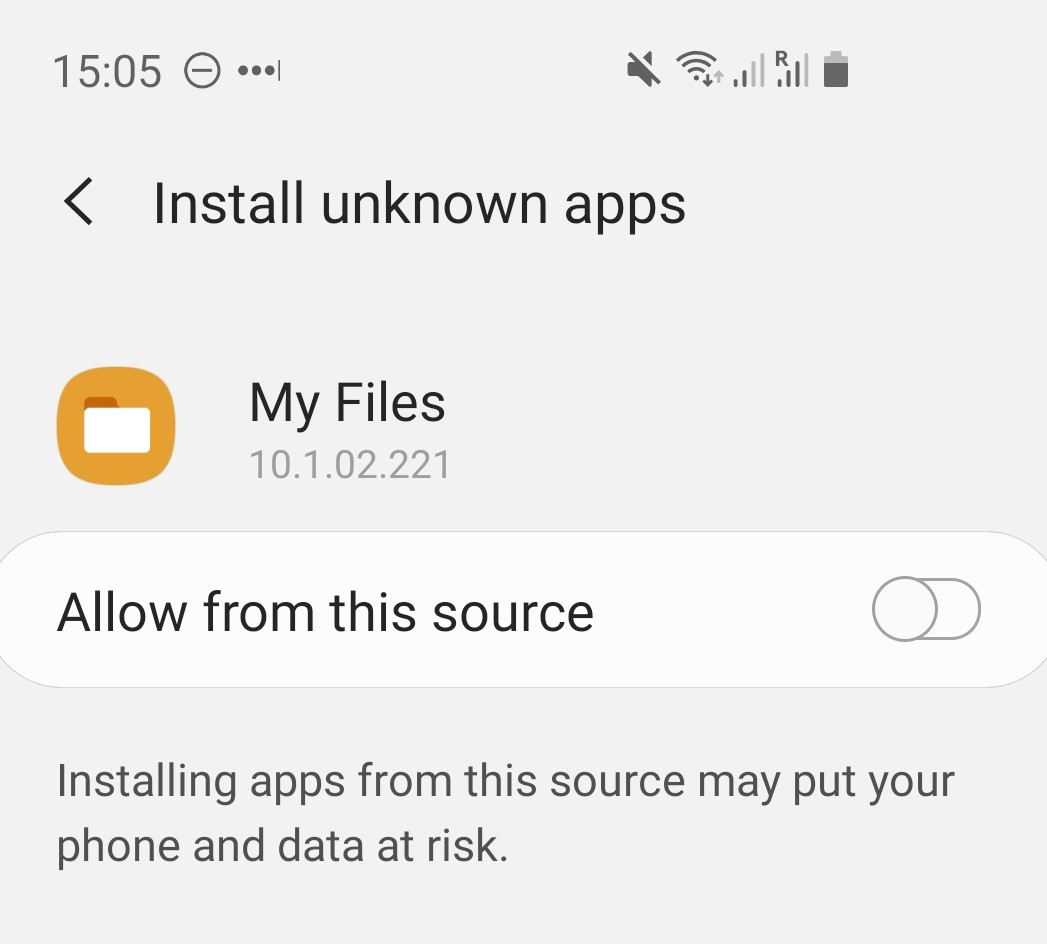 5. Once the installation is complete, you can launch the app directly.
Uninstall the app
Through Google Play Store
Open the Play Store app.
Tap the menu icon (☰).
Tap My apps & games.
Under the list of Installed apps, find and tap Mullvad VPN.
Tap Uninstall and confirm by tapping OK.
Through device settings
Open your device's Settings.
Scroll down to Apps and open it.
Find Mullvad VPN and tap to open it
Tap Uninstall.