This guide explains how to install and uninstall the Mullvad VPN app for macOS users.
Installation requirements
You need macOS X Yosemite (10.10) or later.
Download and install the app
Download the latest version of the app from our website.
Navigate to the folder where the downloaded file is located and double-click the .pkg file.
Launch app for the first time
For some versions of macOS, start the app by navigating to your app folder and clicking on the Mullvad icon.
For other versions, click on your Launchpad (or press F4). In this window, click on the Mullvad icon to start the app. If you don't see the icon, use the search field to type in 'Mullvad'.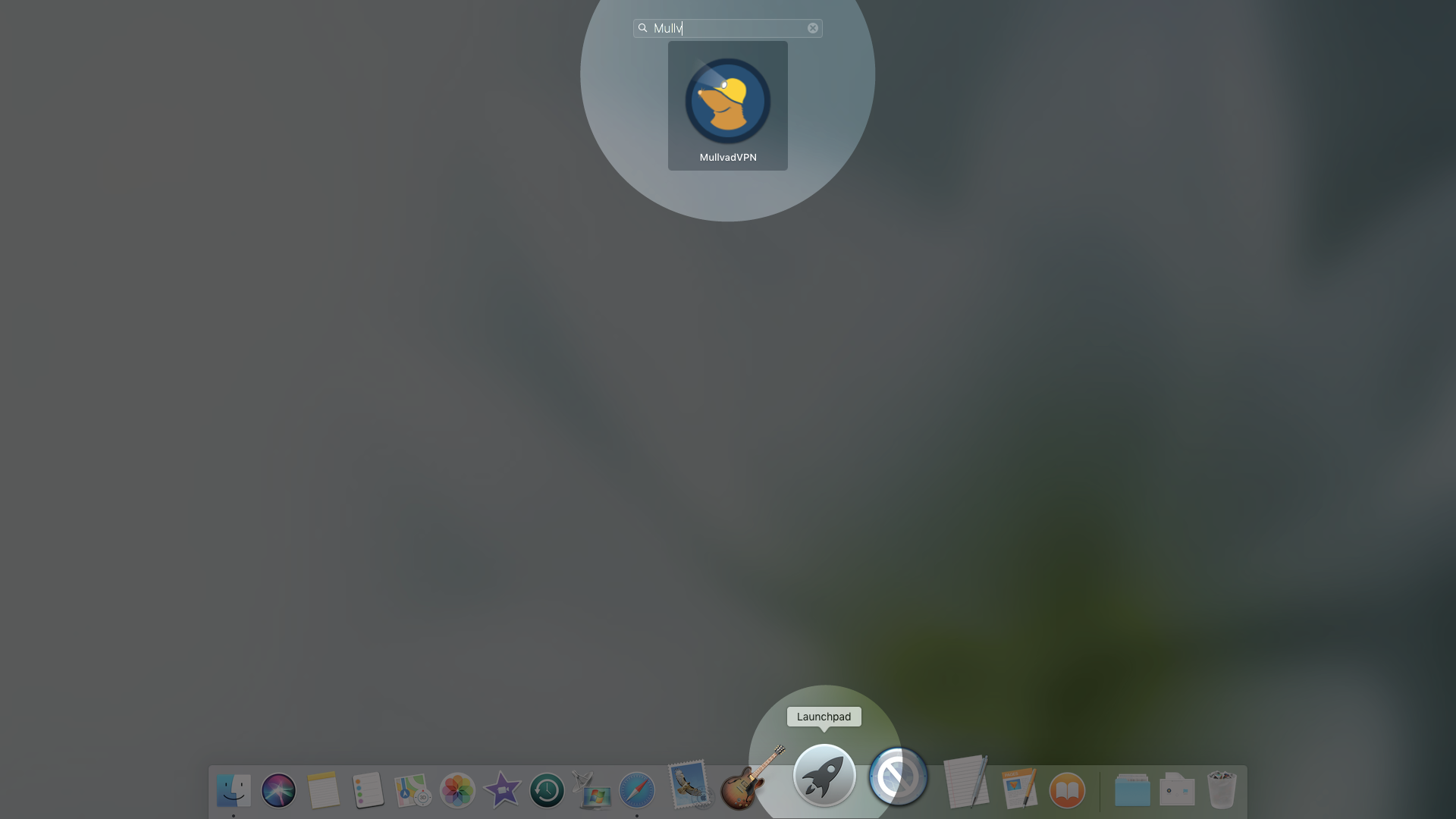 The first time you run the app, a notice will pop up. Click on Open to continue.


Once the app starts, you will see an icon of a red padlock in the menu bar. Click on the padlock to display the app's login screen.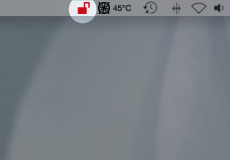 Uninstall the app
Apps in macOS are usually uninstalled by just dragging them to the trash in finder. This will not uninstall the Mullvad VPN app cleanly, since it has installed a global system daemon service outside of the installation directory.
To uninstall the app and also optionally remove the local log files, cache, and settings, open the terminal and run our uninstall script:

/Applications/Mullvad\ VPN.app/Contents/Resources/uninstall.sh