With a simple change in Firefox settings, you can put a lid on cookies that track you across sites and reclaim a few crumbs of privacy.
How it works is that the cookies on a website get put into an isolated cookie jar. Each website gets its own jar. Cookies are thereby unable access other jars which prevents them from following you around the Internet.
Here's how to stop cookies from following you
The instructions are for desktop, but the steps are similar for mobile.
Make sure you have the latest version of Firefox installed.
Open Firefox.
Click on the menu button (☰), then Settings.
On the left-hand side, click Privacy & Security.
Change Enhanced Tracking Protection to Strict.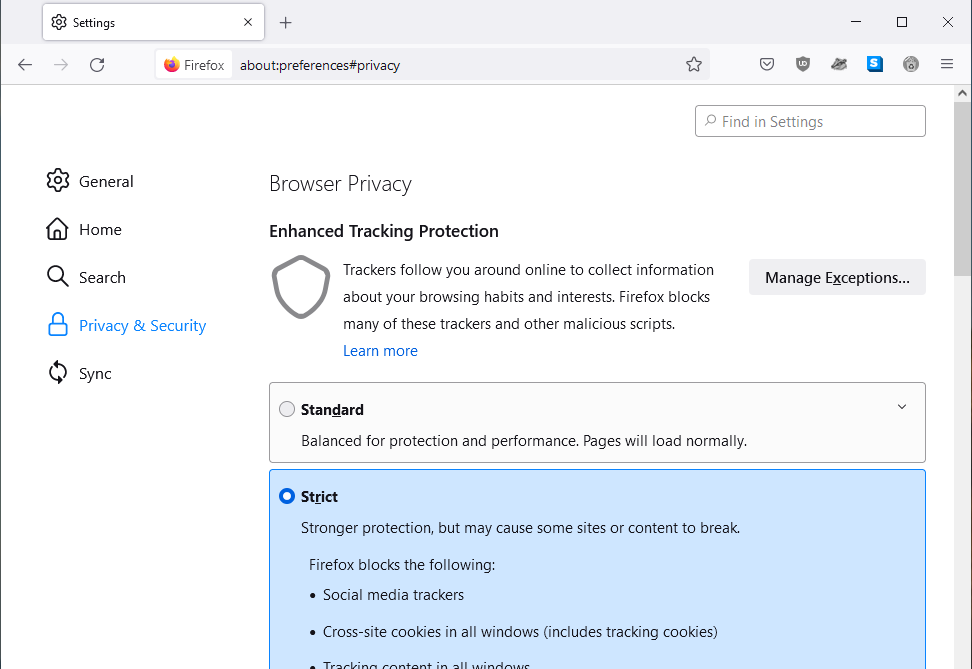 If you browse using Firefox's private windows, this protection is used by default.
Tread carefully on broken sites
If this breaks your favorite site, let them know and be careful. While you're at it, nibble on these additional ways to reclaim your online privacy.