You requested it, we added it. Here are the latest features in the Android version of the Mullvad VPN app.
What's new in this version
Split tunneling! You can now make selected apps go outside the VPN tunnel. This can be very useful for situations where some apps and services require you to access them from your own location/internet connection.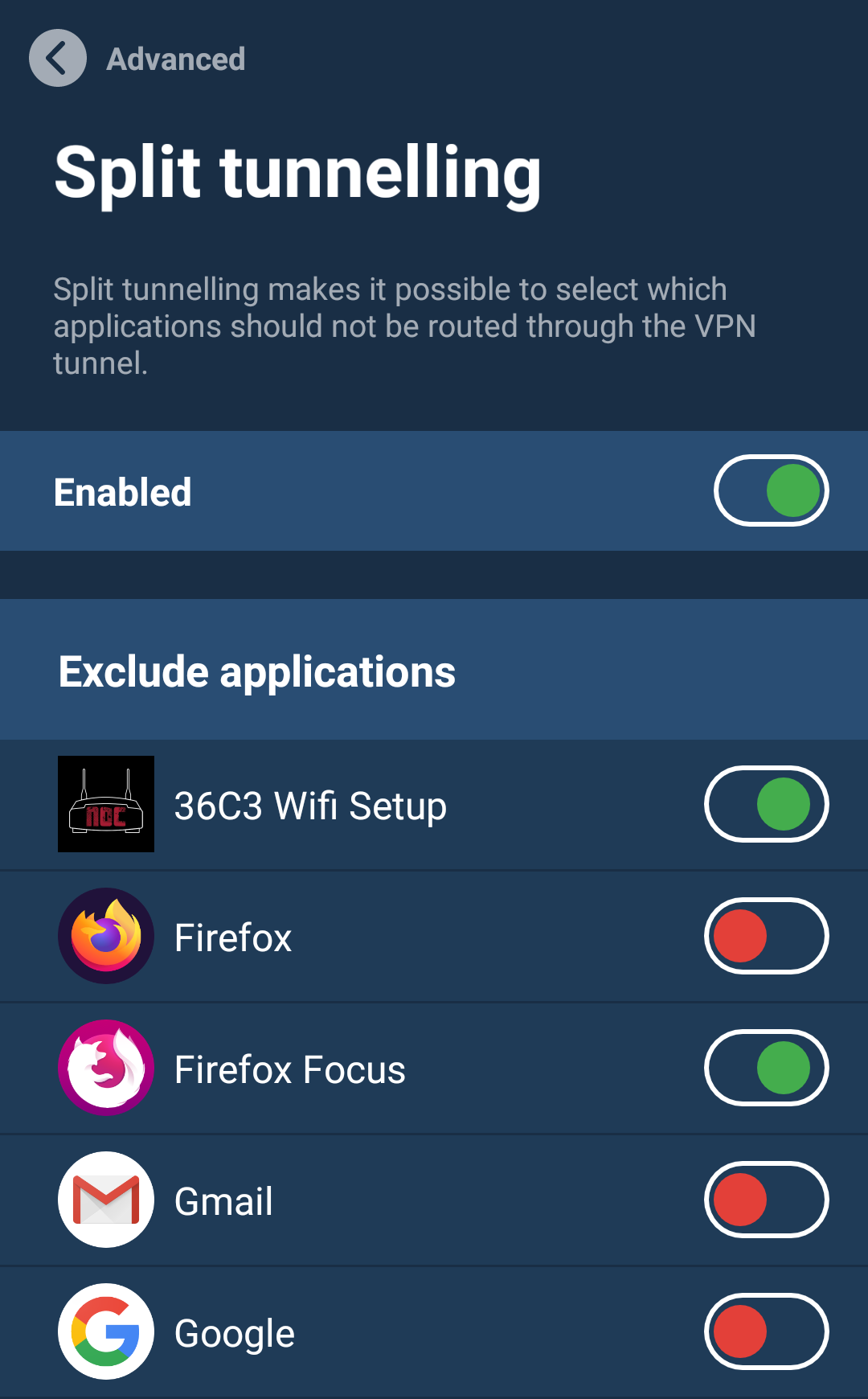 Just go to Settings → Advanced → Split tunneling. By default (red state) an app goes inside the VPN tunnel. But flip the setting to green and voila: That app now uses your internet connection without going though the Mullvad VPN tunnel.
We have also localized the app. So if your Android device is set to a language that we support, the app should automatically be shown in that language.

Download the app
Download the Mullvad VPN beta app for Android. We've got an Android set-up guide if you need help with installation and usage.
We appreciate all feedback and problem reports that come in, so keep them coming! Knowing what you experience helps us to more quickly identify issues and gets us one step closer to that first stable release.