Swedish-based electronics retailers Inet and Webhallen are now selling Mullvad VPN in their stores and online.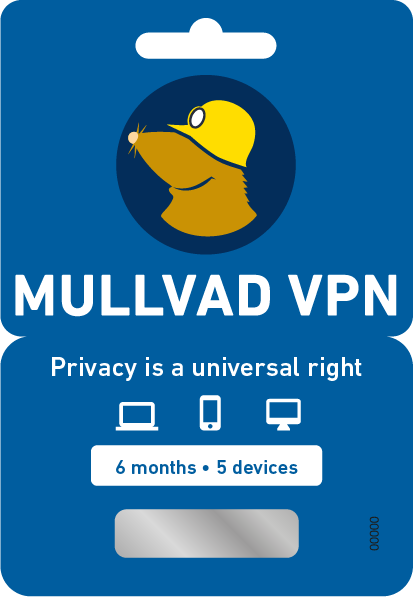 Get it here
Packaged as a scratch card that contains an activation code, you can buy Mullvad VPN to top up your own account or as a gift to your privacy-conscious friends. Currently, the cards are available in 6- and 12-month options.
Our Partnerships and resellers page has been updated to reflect these additions.