The newest stable version of the Mullvad VPN app for Windows, macOS, and Linux gives you more control over bridge connections and WireGuard key management.
Note: This release does not include any updates for Android which is
still in beta.
What's new in this version (2019.8)
If you're a fan of the Bridge mode feature, it just got better! In the app, you can now choose your bridge server. Just go into Advanced settings, turn Bridge mode to On, and then navigate to the Select location where you'll now see two location lists Entry (the bridge server) and Exit.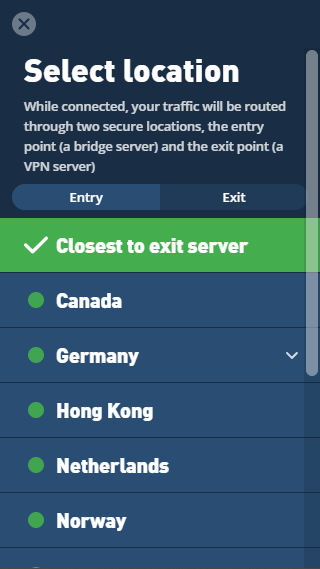 Read our guide How to use bridge mode for full details.
More WireGuard key features
For Linux and macOS users (Windows, each day brings us closer to releasing WireGuard for you!), you can now generate a new WireGuard key right in the app (if you already have one, this will replace it). You can also see when your current key was created. This will also replace the static ip.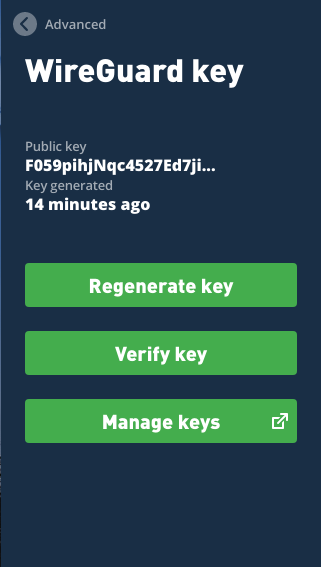 We also improved WireGuard performance over 4G networks.
Major bug fixed for Windows
Many of our Windows users were suffering from DNS issues with the app. We've resolved this headache, and as a result, most Windows users should experience noticeably quicker connection times.
Other notables
Servers are now listed using natural sorting.
The list of countries and cities is now sorted alphabetically according to your app's language setting.
Unavailable servers are now shown in the list rather than hidden from view.
(CLI users) The mullvad status command now returns only your current VPN status. If you also want your location, add --location to the command.
(macOS) Uninstallation is now much cleaner.
2019.1 no longer supported
With this release, we no longer support version 2019.1. Please upgrade to the latest version.
Download the app
Download the Mullvad VPN app for Windows, macOS, and Linux users. We've got set-up guides if you need help with installation and usage.
Know of someone unable to access our website? Point them to Mullvad's onion address on Tor or Mullvad's GitHub page.