The latest version of the Mullvad VPN app is a nice mixture of additions and fixes. Come and get it!
What's new in this version (2019.6)
Chinese, simplified
We've added simplified Chinese to the growing list of languages that our app supports.
Traditional Chinese has been around since version 2019.2, but in the areas where translation is missing, we have adjusted it to default to English instead of simplified Chinese.
Turn off system notifications
Under Preferences, you'll find a new toggle button that allows you to disable those (very helpful but sometimes annoying) pop-up system notifications. However, we'll still feed you the critical ones, like if you're running an outdated app version.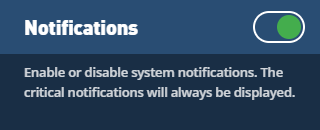 Easier CLI (macOS)
We added the Mullvad CLI to a systemwide PATH directory, so CLI commands can now be run directly in the macOS terminal. As an example, you can open a terminal window and type in mullvad --help to see a list of available commands.
The more technical stuff
(Windows) Add migration logic to restore lost settings after major Windows update.
(Windows) Adjust network interface checks in offline detection logic. Prevents the app from being stuck in the offline state when the computer is in fact online.
(Linux) Fix some netlink packet parsing error in DNS handling.
(Linux) Improve offline check so if it fails, it always fails as online.
Download the app
Download the Mullvad VPN app for Windows, macOS, and Linux users. We've got set-up guides if you need help with installation and usage.
Know of someone unable to access our website? Point them to Mullvad's onion address on Tor or Mullvad's GitHub page.