That's right, with the latest stable release of the Mullvad VPN app, we're one step closer to full in-app support for WireGuard!

What's new in this version
WireGuard CLI with the app (macOS and Linux)
Once you've completed our terminal-based instructions to turn WireGuard on, you'll be able to use the app to connect to WireGuard servers.
This feature is currently available for macOS and Linux users. Support for Windows will be added as soon as WireGuard's official Windows release is available.

Shadowsocks CLI, simplified
Using our Shadowsocks CLI is now much easier, so if you're stuck behind a restrictive firewall, give it a try!
Multilingual app
The app now supports Chinese, French, German, Spanish, and Swedish, and will change automatically based on your computer's language settings.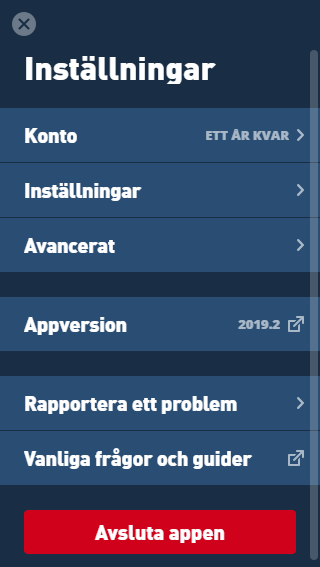 Improved notifications in Linux
We've added our name and logo to the system notifications.

Fixes
Here are a few of the bugs we've taken care of:
We fixed a problem in which the app showed that it was constantly trying to connect.
The most recent account number that was used should no longer be missing from the login drop-down.
System notifications no longer block the app window.
Enabling IPv6 in the Advanced menu should now work for users who previously had issues with it.
Users won't be stuck in the "Out of time" app window.
The location list is now alphabetical.
(Windows) Users will experience fewer DNS errors.
(Linux) Solved a number of system service bugs.

Download the app
Download now the latest for Windows, macOS, and Linux users. We've got app set-up guides if you need help with installation and usage.
Know of someone unable to access our website? Point them to our onion address on Tor or our GitHub page.