Upgrade now to the newest version of the Mullvad VPN app!
Download now version 2019.1 for Windows, macOS, and Linux users. If you need help with installation and usage, we've got guides for that!
Unable to access our website? Visit our onion address on Tor or check out our GitHub page which also hosts the app's download file.

What's new in this version
We reworked a couple of the options under Preferences:
Launch app on start-up does just as it describes.
Auto-connect prompts the app to automatically connect to a server when it launches.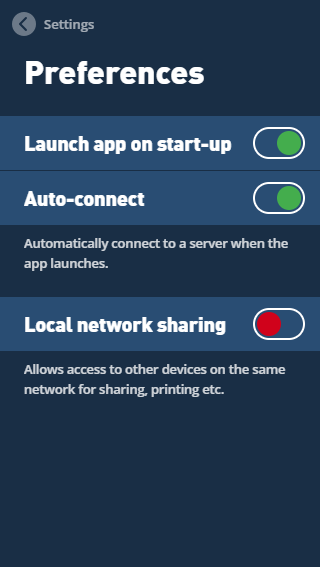 Block when disconnected is a new option under Advanced settings. Enabling this activates an extra kill switch that blocks all network traffic outside the tunnel, even when you yourself have disconnected from Mullvad.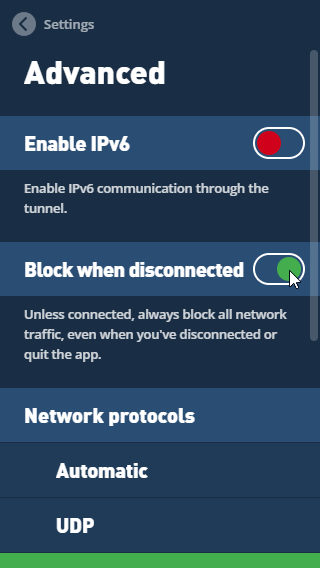 We've improved the confirmation dialog box that appears when submitting a bug report without specifying an email address.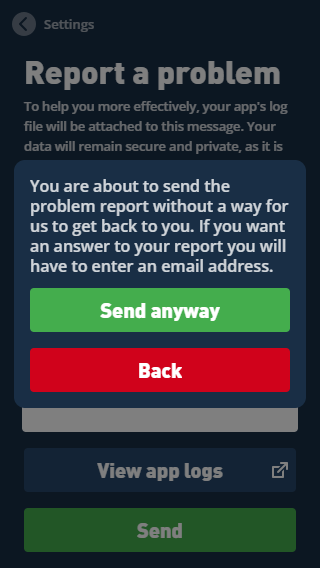 Unaware that you're low on account credit? You'll be notified in the connection screen three days beforehand.
Private IPs from 169.254.0.0 to 169.254.255.255 are now allowed when Local network sharing is enabled.
macOS users, Monochromatic tray icon under Preferences allows for a grayscale tray icon instead of a colored one.
Linux users, Start minimized under Preferences allows you to choose if you only want to show the tray icon when the app starts.

A few bug fixes
First, a big one for Windows. Some users were stuck with the app unsuccessfully trying to connect, the reason being that the app couldn't detect a working TAP adapter on the computer. If this is the case now, you'll be notified in the app, asking you either to re-enable your existing TAP adapter or to reinstall the app.
And a few other general fixes:
Users who were stuck in the log-in screen after backing out of Settings should no longer experience this.
The list of server locations now updates every hour, even if your computer has been in sleep mode.
The pop-up system notifications now automatically disappear after four seconds on all platforms.
If you change account numbers in the CLI, the app will reflect this change.
(Linux) Fewer people should experience start-up related DNS issues. We also fixed a bug related to app upgrades in the .deb installer.

Linux security fix
As recently explained on our blog, we're dropping app support for Ubuntu 14.04. This is due to improperly working firewall rules, an issue that exists on all Linux kernels older than 4.8.0.
If you're affected, a warning will display in the app's connection screen.
We strongly encourage Linux users to upgrade their kernels AND to install the latest Mullvad app version.