Now is the time to download the latest version of the Mullvad client. We are ending support for old versions.
If you are still using an old version when this happens, your client will not work properly. Download now to prevent putting your online privacy at risk.
Do you have an old version?
This change will affect versions older than 66.
If you want to check your version number, navigate to the client's Status tab and look for the Version information located at the bottom.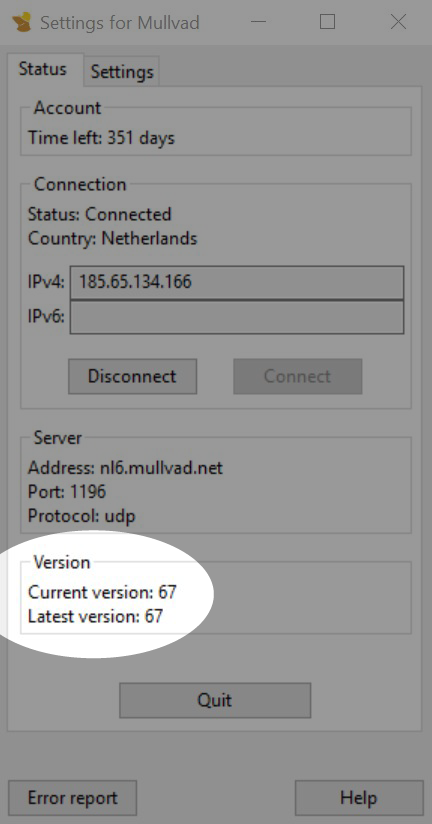 macOS users
If you don't already have it, you will automatically receive our new macOS app when you start the download process on our download page.