Today, our newly developed VPN app for macOS transitions from beta to stable release!
Get started by downloading the app. Learn how to install and use the app by reading our macOS app guide.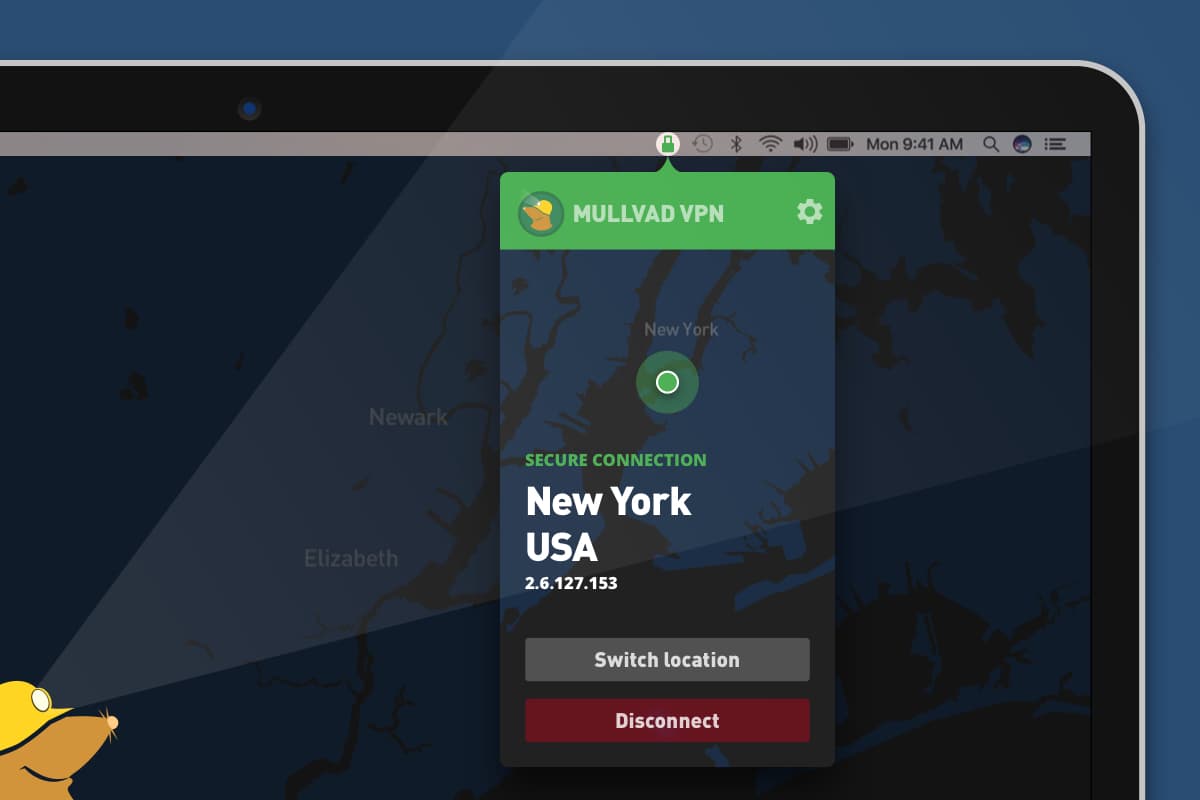 With continued focus on protecting our users' online privacy, DNS leak protection is always on in the new Mullvad VPN app. It also features a built-in "kill switch" which ensures that your traffic is not accidentally leaked outside of our secure tunnel.
We greatly appreciate those of you who have tested the beta versions and given us invaluable feedback.
The macOS platform is only the beginning. Over time, we plan to offer the same polished and intuitive experience across all platforms.
About the new app
Protecting one's online privacy should be easy for anyone. To that end, we have intentionally designed our new VPN app with an intuitive user experience at its core.
The new Mullvad VPN app focuses on showing whether your connection is secure or not, and where the Internet thinks you are located. A padlock in the menu bar is a helpful, constant reminder of your status – green means you're connected, red signals that you're not.
If you want to change your location, simply choose from the menu and the app will reconnect automatically. A map clearly indicates where in the world you are connected to one of Mullvad's servers.
Your internet traffic is encrypted from your computer to our servers, protecting you from local surveillance. Using Mullvad also hides your IP address and replaces it with one of ours, giving you increased privacy.
Release notes
We made a few minor changes from beta version 10 before releasing stable version 2018.1. Find the changelog for 2018.1 on our GitHub page. For those unable to access our website, GitHub also hosts the app's download file.