Deutsch, español, français, português, pусский, svenska, Türkçe – our website is currently translated into a total of seven other languages. That's German, Spanish, French, Portuguese, Russian, Swedish, and Turkish.
Just click on globe icon found in the upper right-hand corner of our website and choose your language preference. For the time being, our blog posts and guides will remain available in English only.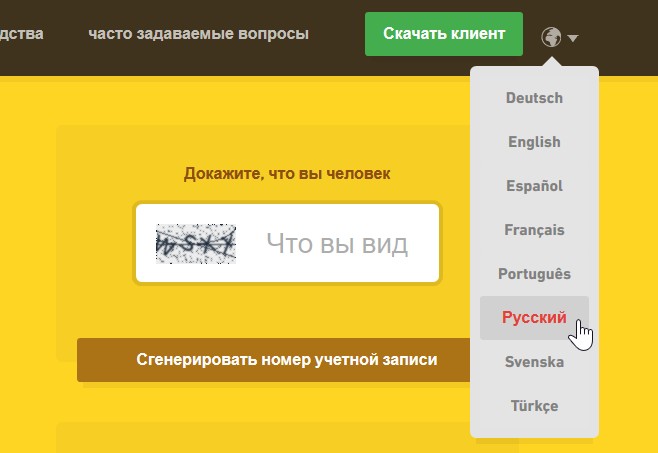 A screenshot of our website in Russian.