Protecting one's online privacy should be easy for anyone. To that end, we have intentionally designed our new VPN app with an intuitive user experience at its core.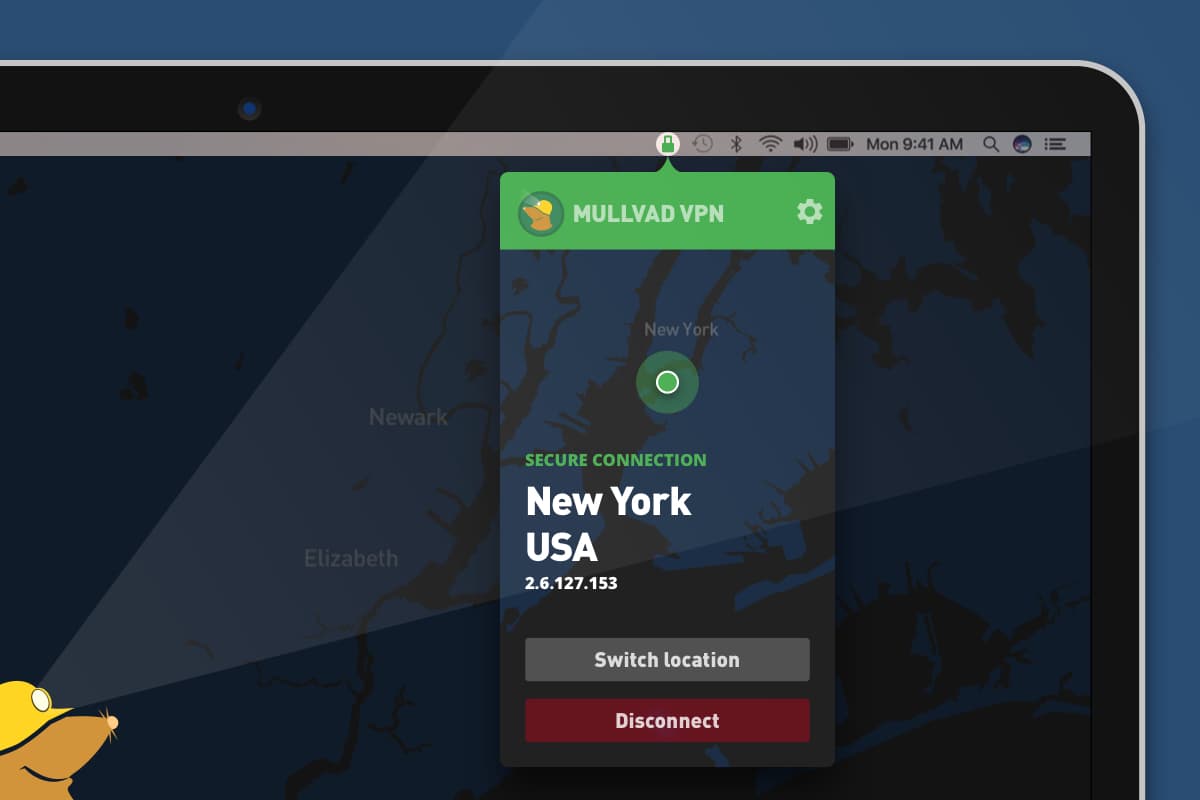 The new Mullvad VPN app focuses on showing whether your connection is secure or not, and where the Internet thinks you are located. A padlock in the menu bar is a helpful, constant reminder of your status – green means you're connected, red signals that you're not.
If you want to change your location, simply choose from the menu and the app will reconnect automatically. A map clearly indicates where in the world you are connected to one of Mullvad's servers.
Our next-generation app ensures the same level of privacy that we've always offered. Your internet traffic is encrypted from your computer to our servers, protecting you from local surveillance.
Using Mullvad also hides your IP address and replaces it with one of ours, giving you increased privacy and the ability to access content that might otherwise be unavailable to your location.
Public beta out soon
We're still in a closed beta phase, but stay tuned! Our public beta version for macOS will soon be released and we look forward to your giving it a try.
While we'd love to offer the new Mullvad VPN app to all of our users simultaneously, we need to start somewhere. The macOS platform is only the beginning. Over time, we plan to offer the same polished and intuitive experience across all platforms.
Chance to earn a year of free VPN time
We've tested the app extensively ourselves, but getting it into your hands and receiving your feedback makes all the difference! That's why we're looking for a few testers to join our beta research program and provide us with qualitative feedback.
Testing will involve trialing the new app for one week, followed by a 15-minute interview over Skype, at a date and time of your convenience. As a thank you for helping us, participants will receive a one-year Mullvad subscription.
Reach out to our user experience consultants – apply to join our beta research program (opens in external site).
You are not required to join the research program to try the app.