WireGuard app on Windows
WireGuard has released a pre-alpha version for Windows, for testing! There is a 32 bit and a 64 bit Windows version.
Download WireGuard pre-alpha for Windows
You can download the pre-alpha of WireGuard for Windows here
Once downloaded, run the installation.
Generate and import configuration file
In a browser, navigate to our WireGuard configuration generator.
Enter your Mullvad account number in the Account number field.
Select Platform Windows
Click on Generate a new key pair. (Generate a separate key pair for each device that you use.)
From the Server drop-down menu, select All
Click on Generate and Download and wait 5–10 seconds for the file to begin downloading.
Open the WireGuard app
Press "Add Tunnel" and select the downloaded file and press Open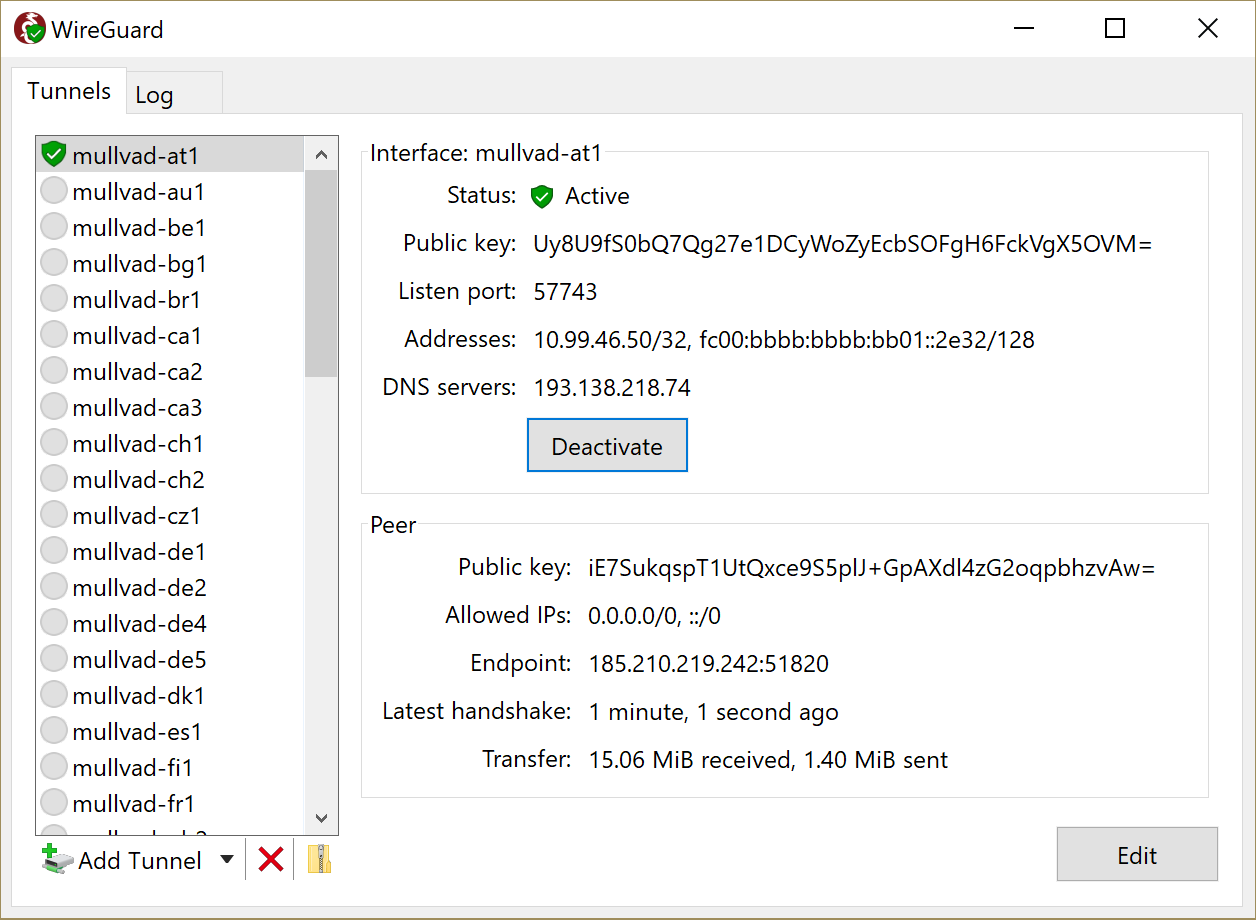 Connect and disconnect
Open the WireGuard app.
Select a Server in the list to the left
Press "Activate" to connect, and "Deactivate" to disconnect
You're all set! You can visit am.i.mullvad.net to check your connection.
Using multiple devices?
If you're running WireGuard on multiple devices, generate a separate key pair for each device. You will otherwise likely run into connectivity issues.

Is it working?
While on your device, visit am.i.mullvad.net to get a quick overview of your Mullvad-WireGuard connection status. In addition, it's a good time to check if your browser is leaking information and therefore jeopardizing your privacy.

External resources
"WireGuard" is a registered trademark of Jason A. Donenfeld.