Launched: Mullvad VPN for iOS is here
The official Mullvad VPN app is now available for iOS users! Pull out your iPhone and get it in the App Store.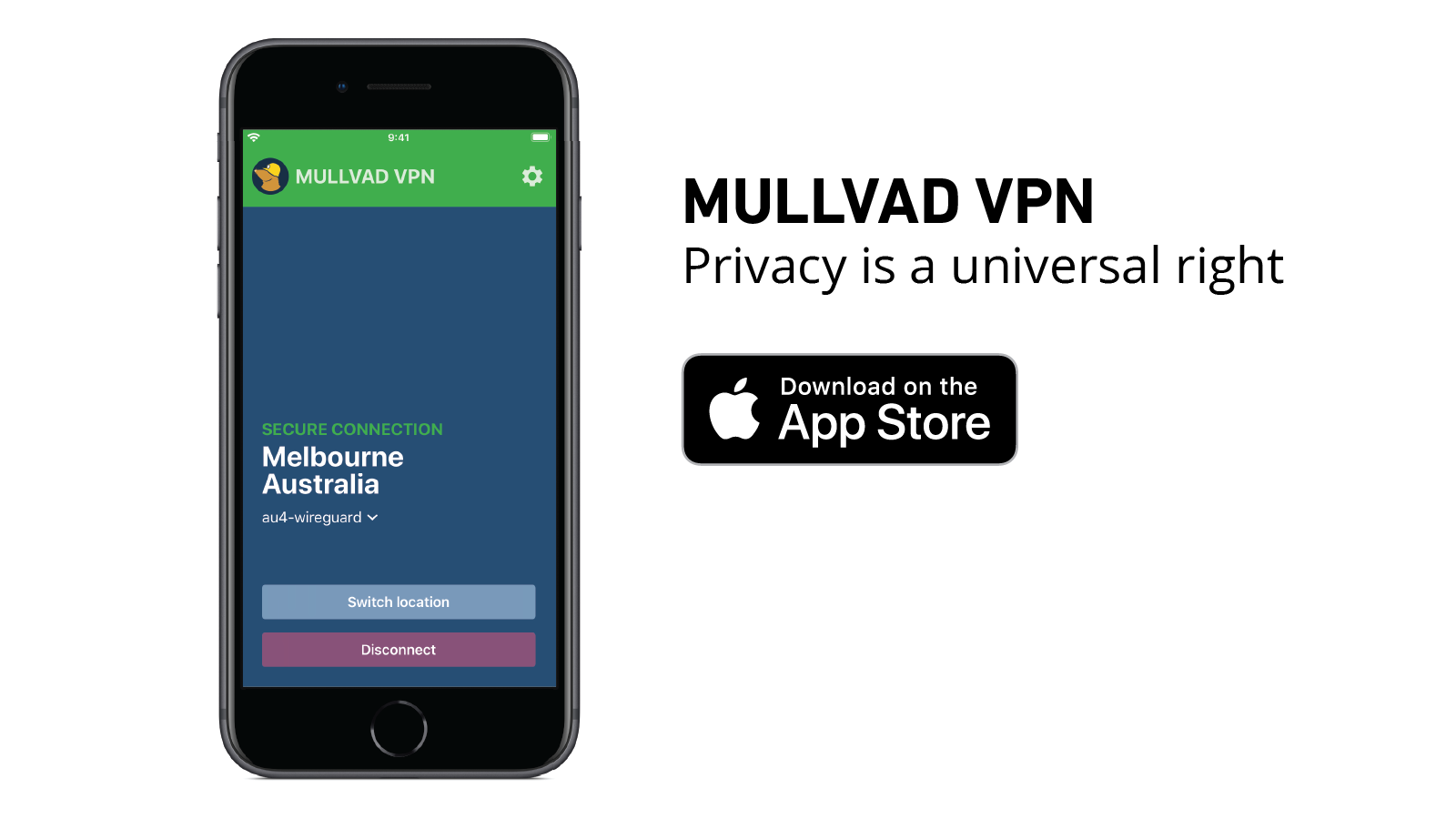 Download now: Mullvad VPN on the App Store
Quick-start user's guide: How to use the Mullvad VPN app on iOS
What to expect
The iOS version of the Mullvad VPN app exclusively uses the WireGuard® VPN protocol. In the app, you can both regenerate and verify WireGuard keys.
Running out of time on your account? You can top it up using the in-app payment feature, but the option to add time via the Mullvad website is still available.
The Mullvad VPN app on iOS contains the same essential functions as its desktop counterpart: login with only your account number, secure your connection with the tap of a button, and easily change your location.
Got feedback for us? Send it our way! Knowing what you experience helps us more quickly identify issues and prioritize features for future releases.