Port forwarding and Mullvad
Windows:
(If you already have added ports or use the website to add ports then skip to step 5)
Step 1: Click on Settings in the Mullvad client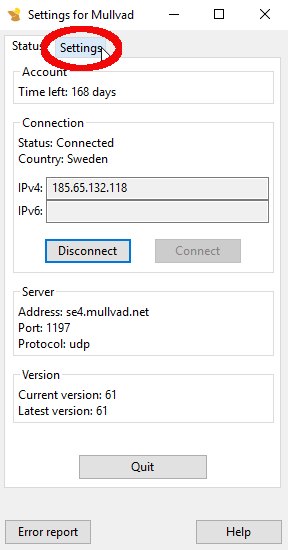 Step #2 Click on Manage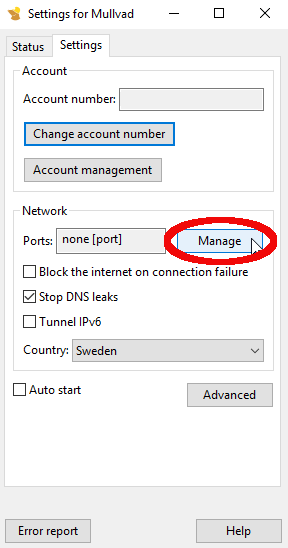 Step #3 Click on Add to add a port.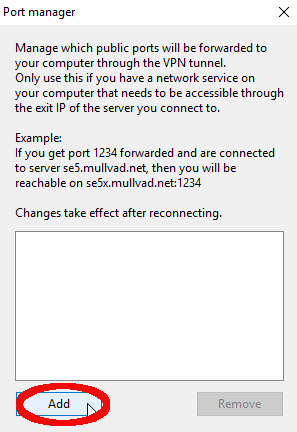 Step 4: After having added the port 5410 in this example, then click on the X in the top right corner to close the window, and then reconnect to Mullvad.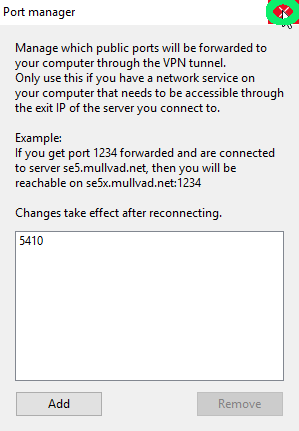 Step #5 Open a browser and go to Https://iperf.fr and click on Download iPerf binaries.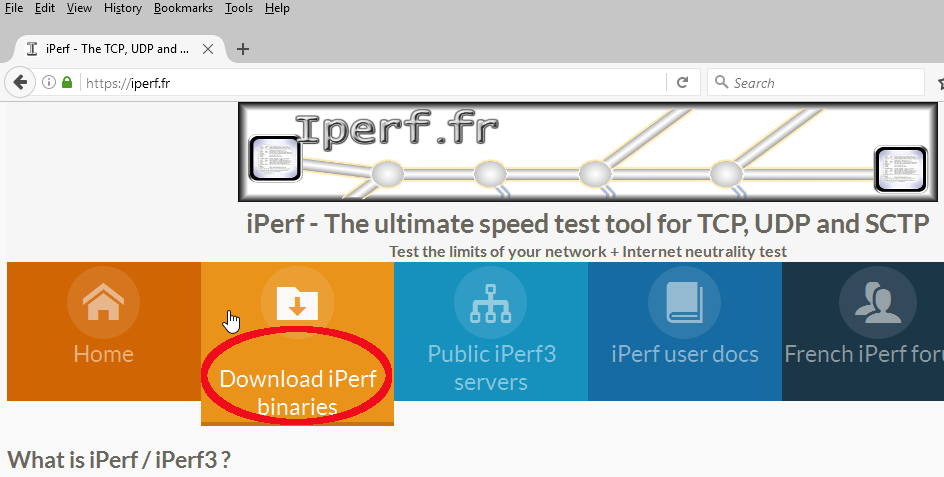 Step #6 Right-click on the file that matches your Operating system, in this example we use the 64bit one and then select Save Link as...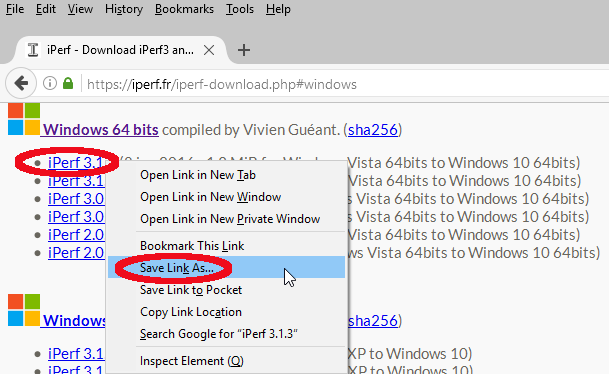 Step #7 Click on the Downloaded file

Step #8 Select the directory and then right-click and select Copy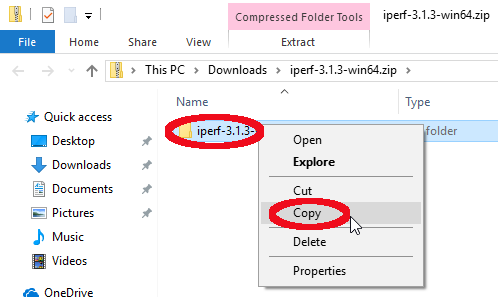 Step #9 In explorer click on Downloads and then right-click and select Paste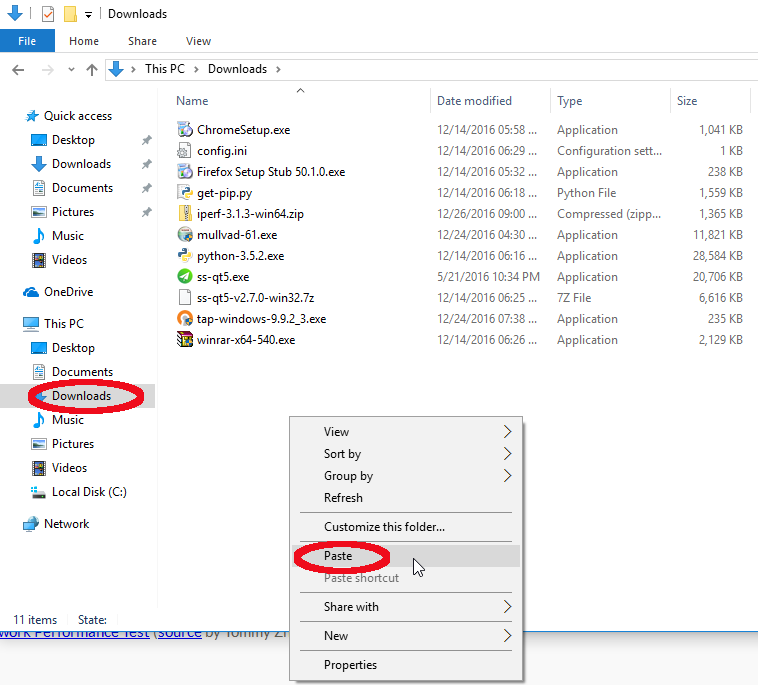 Step #10 Right-click Start and then click on Run or click on Windows Key + R, and after that type cmd and then OK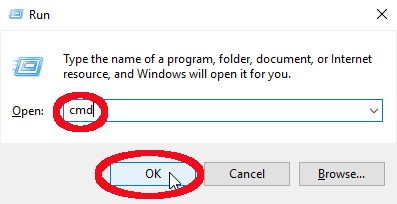 Step #11 In the command prompt. write the follwing.
cd Downloads
cd iperf<TAB>
iperf3.exe -s -p 5410
Replace 5410 with the port that you have been assigned.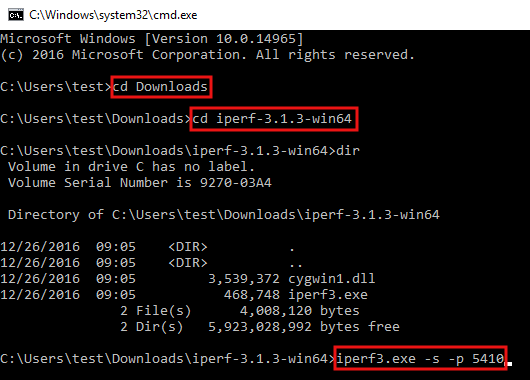 Step #12 On the Windows Firewall, click on Allow access, if you have a third party firewall please make sure it is not restricting.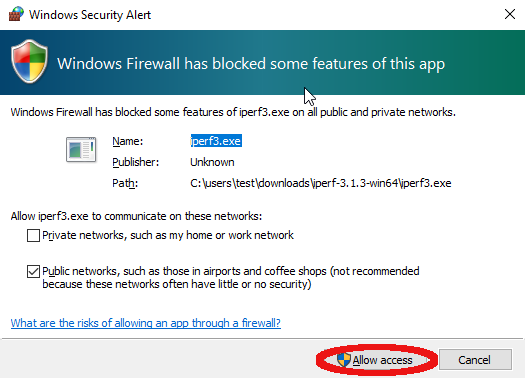 Step 13 : Open http://canyouseeme.org and then enter the port number you are running iperf on and then click on Check Port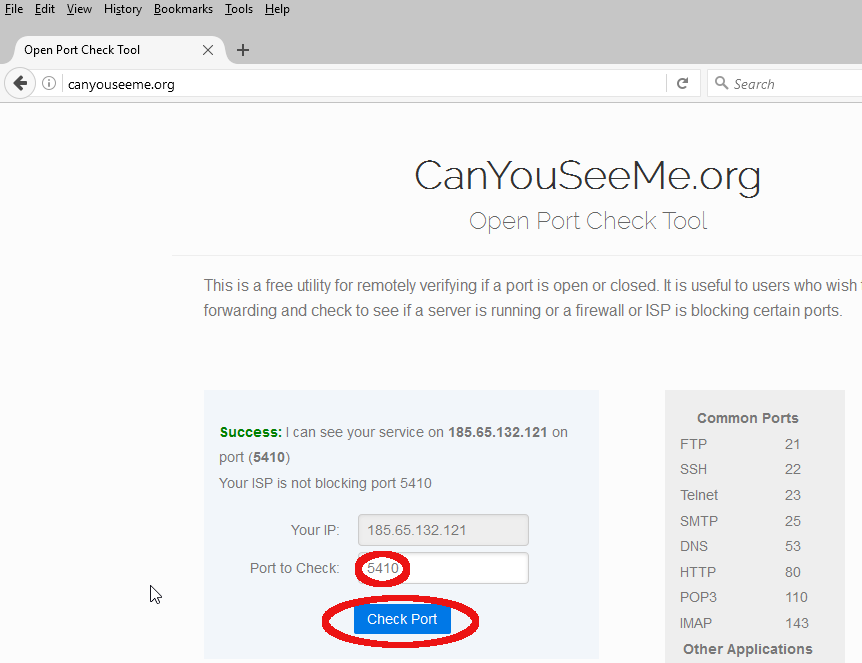 If everything is working then you should see the Success: I can see your service on ...
Reminders
Make sure that you reconnect after adding a port.
If you are using multiple devices sharing the same account and connecting to the same server, then only the last connected device will get the ports forwarded to it.
Make sure that you don't have a third party firewall that might be blocking.