Refunds
Последнее обновление:
We offer a 30-day money back guarantee if you are not satisfied with our service. See information below about what we need from you.
There is no need to send your Mullvad receipt as we are not able to find your account with that.
Cash
We can't make refunds for cash payments due to anti-money laundering regulations.
PayPal
Please email your Mullvad account number to support@mullvad.net, ideally from your PayPal registered email address. If you have trouble with this then please send the information below.
Single Payments: You will find your Invoice ID on your payment information summary on Paypal's website.
Subscriptions: You will find your payment token by navigating to Billing details for your Mullvad subscription and then look for Invoice number.
Note: If your Paypal subscription was started before 29 OCT 2019 then please send your Paypal Transaction ID.
Credit card
Please email support@mullvad.net with your Mullvad account number and the payment token that can be found on your bank statement for the payment you wish to have refunded. It should have the format of VPN*xxxxxxxxxx however, it might look slightly different depending on your bank.
Swish
Please email support@mullvad.net with the following information:
the first eight characters of the Order ID.
the date and time of payment.
the amount.
To find your Order ID, open the Swish app, and tap on Payments, and then tap on the payment.
Apple App Store transactions
Refunds for payments made in the App Store are handled entirely by Apple. We are unable to help you.
Follow Apple's instructions on how to request a refund.
Vouchers
Refunds for payments made for vouchers are handled by the store/reseller. We do not have any payment information for those sales,
and therefore we are unable to do a refund for those payments.
Bank wire
Be aware: we can only refund SEPA payments ie within Europe.
Bankwire transactions will be refunded to the account from which we received the payment. Please email support@mullvad.net with your Mullvad account number and all of the following information:
date of payment
your name and address
your country of tax residence
your IBAN or account number
your bank's BIC number.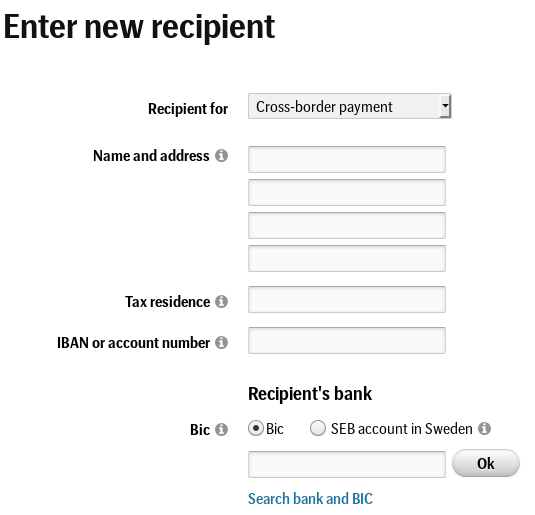 Cryptopayments (BTC/BCH/XMR)
We don't issue refunds for cryptocurrency payments.