Installing Mullvad client in Windows
This guide shows you how to install the Mullvad client in Windows.
Note: Windows XP and Windows Vista are not supported.
Download the client
Download the Mullvad client for Windows from our website. When you are prompted, click on the Save File button as shown below.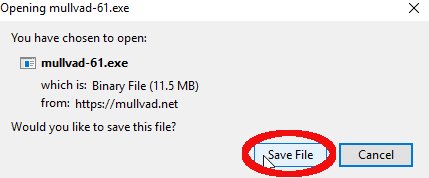 When the download has finished, click on the downloaded file to open it

Install the client
When the User Account Control window pops up, click Yes.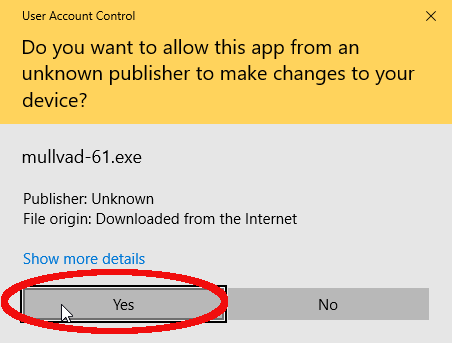 Click on Install.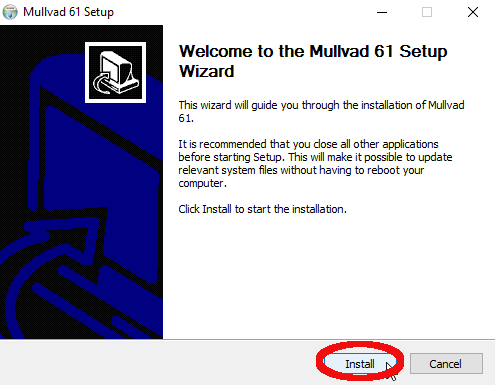 In the following pop-up window, click on Install for the Windows TAP driver.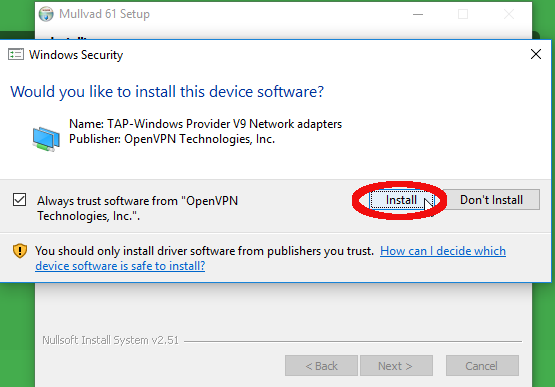 Click Next.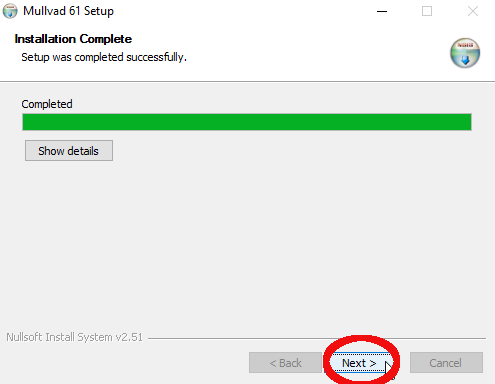 Click on Finish to close the installer and to run the Mullvad client.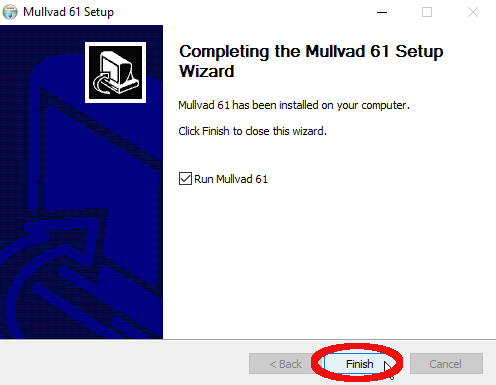 Set up the client
In the Get started window, enter your Mullvad account number and click Connect.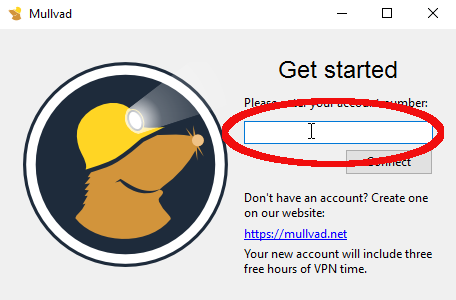 In the Welcome window, click Close once you're done reading.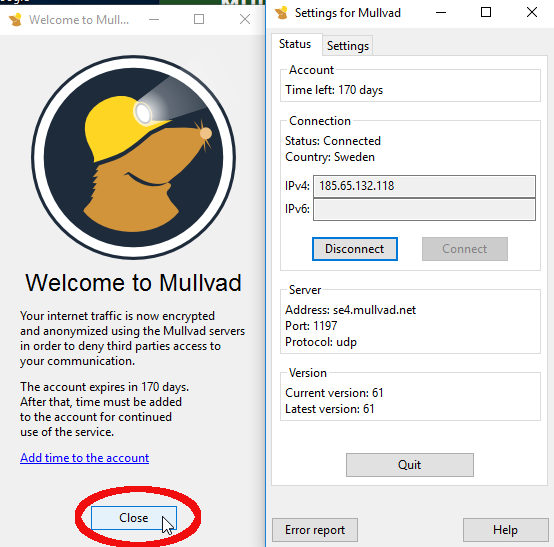 If you are not getting the performance that you were expecting, then please read our Speed guide.
Windows 7 users can get quite a significant performance increase when installing the older TAP driver.
Problems with Windows TAP driver
If you are having problems with installing the Windows TAP driver, try the following:
Restart your computer in Windows Safe mode and disable any antivirus / firewall software and then install the TAP driver you downloaded.
Restart your computer and verify whether or not it works.
If it still does not work, then please click on Start → All programs → TAP-Windows → Utilities → Add a new TAP-Windows virtual ethernet adapter.
Restart your computer and then restart the Mullvad client.
Unable to Fetch address issue with Windows 10
If you are having issues when connecting and you are using windows 10, then please try the following
Go to Control Panel > Network and Internet > Network Connections
Right click the desired connection (TAP interface)
Click Properties > Internet Protocol Version 4
Click Properties > Advanced
Uncheck 'Automatic Metric'
Enter 1 in 'Interface Metric'
Click OK
Start the Mullvad client minimized
Create a shortcut for the mullvad.exe on the desktop either by dragging the icon from the start menu, or right-clicking on the desktop and then select New followed by Shortcut and then navigating to C:\program files(x86)\mullvad and selecting Mullvad.exe.
Once the desktop shortcut is made then
Right-click on the Mullvad icon and select Properties
In the Run: field, use the drop-down menu and select Minimized.
Click on Apply and then OK
Restart the Mullvad client