Installing Mullvad client on macOS 10.8 and older
Do not use this guide
Instead, use the guide for our new macOS app.
Only use the following instructions if you have macOS X Mountain Lion (10.8) or older.
Instructions
Visit the Download client page on our website.


Click on Download Mullvad client to download the latest version.


Save the file to your computer.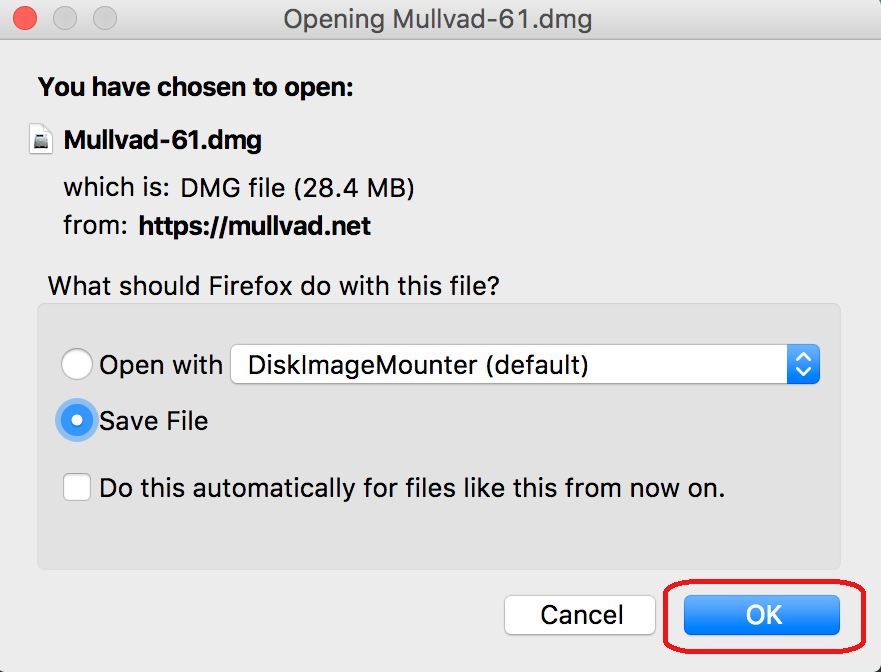 Double-click the Mullvad installer which you just downloaded.


Drag the application icon to the Applications folder. After you've done that you can run the client.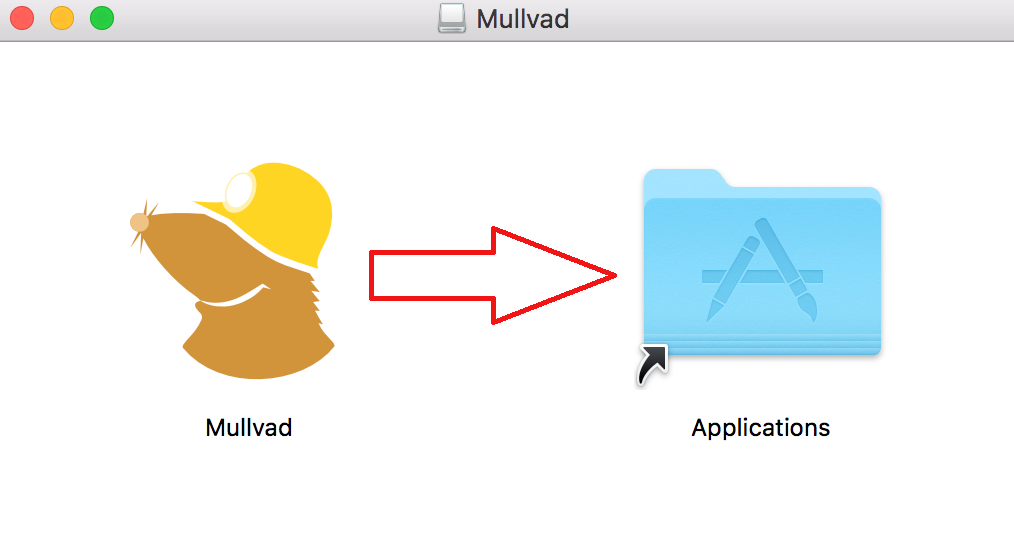 Press F4 to bring up Launchpad view, then search for Mullvad and run it.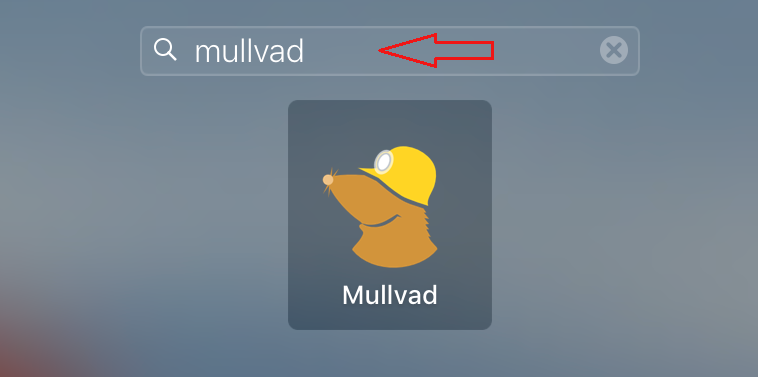 The first time you run an installed application, you will see a warning. Click on Open to run it.


To be able to run certain commands, you must enter the username and password of an administrator to verify that you are a user with administrator privileges. The requester for osascript will ask for permission each time you start the Mullvad client, and it is needed to set up routes and firewall rules.
.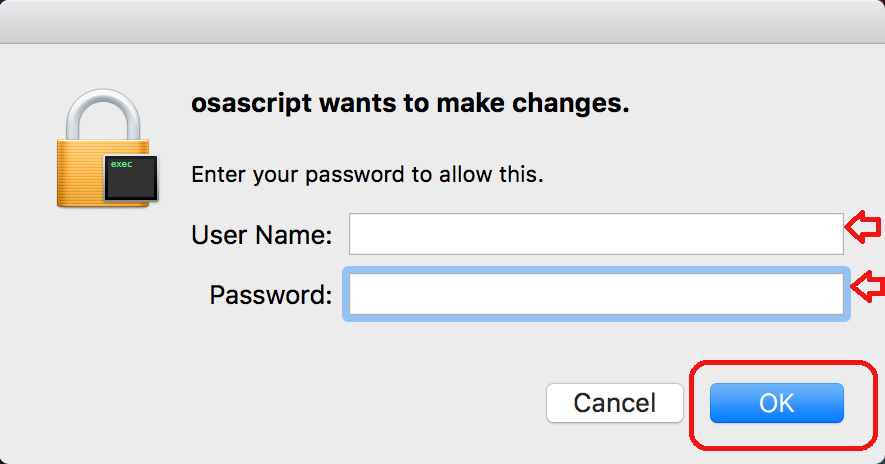 Enter your account number and then click on Connect.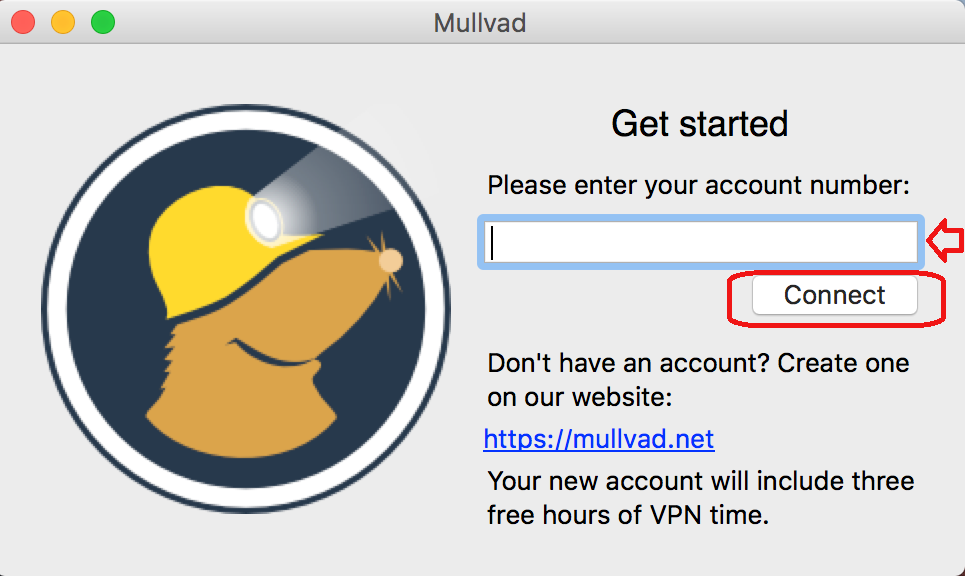 The first time you connect, you will be presented with a welcome screen. You can click on Close to close it.