Mullvad merch available
30 June 2017 NEWS
Many customers have inquired about Mullvad merchandise. Now's your chance! We have approximately 200 t-shirts and 8,000 stickers in stock. Snag some privacy swag by following the information below.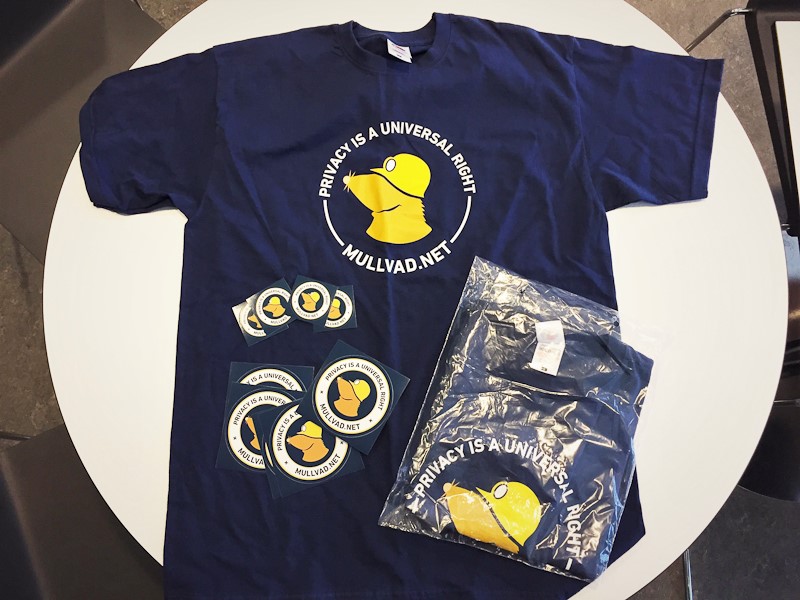 Stickers
Stickers are free. Send an email to support@mullvad.net with "STICKERS" in the subject line. Include a postal address in the email and we'll send an assortment of stickers your way.
T-shirts
T-shirts are available in S, M, L, XL, and XXL. The price per t-shirt is based upon where you live and covers shipping:
150 SEK for Swedish residents
$23 for U.S. and Canada
€20 for all other countries.
Send us an envelope with cash payment, your requested t-shirt size (and quantity per size if you order multiple), and the address of where you'd like your package sent. Our address:
Amagicom AB
Box 53049
40014 Gothenburg
Sweden
If we run out of stock, we will order more and process your order ASAP!